Crab paste is a condiment that is used for flavoring a wide variety of Asian dishes. It is made from the flesh or meat of fresh crabs. Crab paste can be salted or salt-dried and then fermented to produce a soft-textured seasoning for foods. It bears a close resemblance to the Asian shrimp paste. And it can be used to season curries, rice dishes, soups, and stews.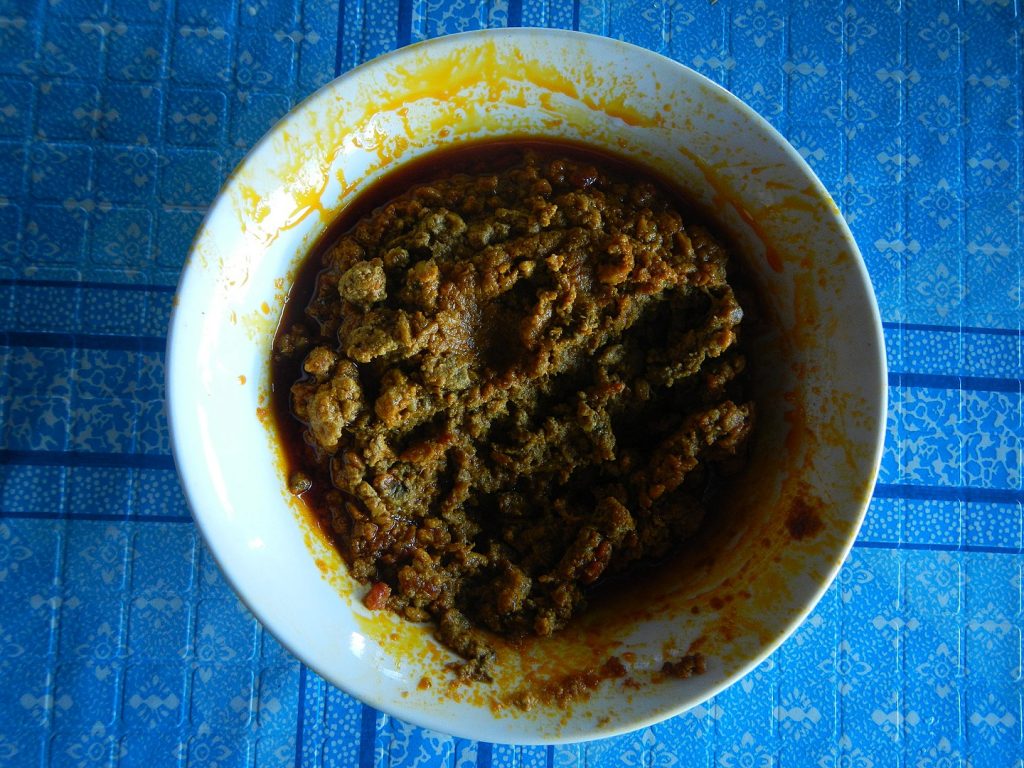 image source: Wikipedia
This remarkable paste can also be served as a marinade with a wide range of exotic dishes.
Crab Paste and its Association with Asian Cuisine
This condiment is associated with Asian cuisine. And as you well know, the Asian culinary art features a mixture of preserved sauces and seafood pastes. Lots of Asian grocery stores sell this distinct flavorer as well as a few purveyors. Aside from using crab paste for Asian dishes, it can also be used for seasoning intercontinental dishes. That means foods from other cultures can even be seasoned without any hassles. The condiment is the perfect option if you don't have access to fish paste, anchovies, or other related ingredients.
How to Make Crab Paste
Making crab paste is not rocket science. Fresh crab meat is either wet fermented or salt dried. In either case, a considerable amount of salt is used to prevent bacteria from invading the crab meat. As soon as the fresh crab meat is cured, it is packaged in tubes or resealable containers. These containers are specially designed for this type of work. They can carry only small amounts of crab paste at a time. Make sure that you keep the containers stored in a dry and cool place. This contributes to the usability of the condiment, thanks to its high salt content.
What Can I Use Crab Paste For?
Crab paste can be used for curries, sauces, soups, and stews throughout Asia. It can also be utilized in dressings for different foods as well as for marinades. It has an intensely salty taste or flavor which goes a long way in sweetening foods.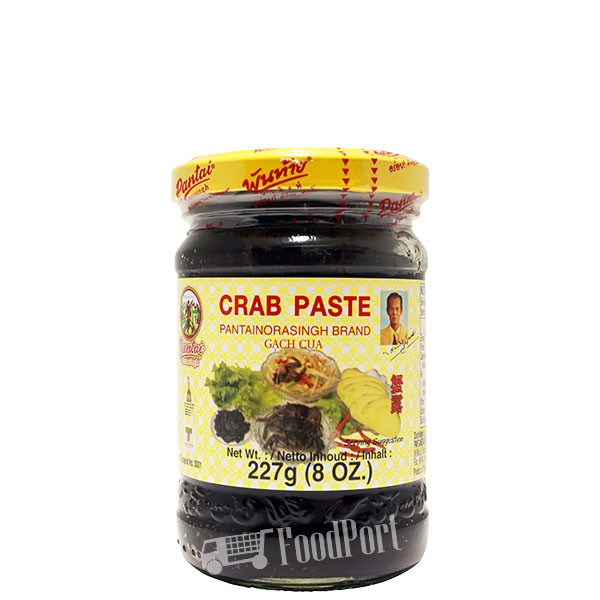 image source: www.FoodPorty.com
This is why you should be extra careful when using this ingredient. You should only use the paste as sparingly as possible. Make sure the amount you use brings out the flavor of your food without allowing the condiment to overwhelm it. Fermented crab meat, when used for cooking, gives any dish a somewhat sour taste. Dry, salted crab meat, on the other hand, leave cleaner flavors.
Conclusion
Asian cuisine is known to feature a broad range of fermented foods. And it is safe to say that crab paste is an unofficial representative of this food category. Other foods in this group come with highly intense flavors and are so pungent that many Westerners don't enjoy them. Asians, however, have acquired a taste for bitter and sour foods. Therefore, get your Asian culinary skills up to par by starting with crab paste. This is an excellent way to start experimenting with the numerous exotic fermented ingredients associated with Asian cuisine.
This might interest you