This 'Spice-Stuffed Okra Side-dish' is a snack that pleases everyone. Even those who skip okras cannot resist trying them. The sweet, hot, spicy & tangy flavor combination is simply top-notch!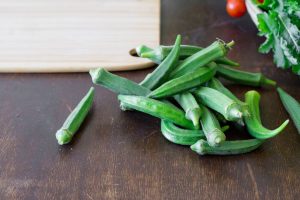 image source: www.pixabay.com
These spice-stuffed okras make a fabulous appetizer. You can also place them on top of vegetables or meat gravy. As a side-dish, they go well with chapattis. To relish the superfood okra in a new way, check out the below-given recipe!
Ingredients for Spice-Stuffed Okra Side-dish
18-ounces fresh okra
2 Tbsp sesame oil
For the Spice Stuffing
1 tsp coconut oil
3 Tbsp coconut meat
2½ Tbsp coriander leaves
1½ tsp cumin powder
1 tsp red chili powder
1½ tsp garam masala powder
A pinch of turmeric powder
½ tsp salt (or as preferred)
2 teaspoon sweet mango chutney
To Serve
Instructions to cook the Spice-Stuffed Okra Side-dish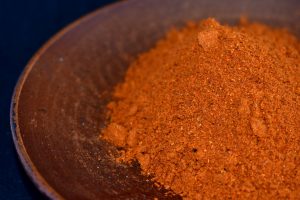 image source www.pixabay.com
Prepare Spice stuffing
To make the spice stuffing, first blend the coconut meat & coriander leaves into a paste. Transfer to a bowl.
Add the cumin, chili, garam masala, turmeric powder, salt, coconut oil & sweet mango chutney. Mix well until all ingredients are well combined into a smooth paste.
Prepare the Okra
Put the okras in a colander and rinse under running tap water. Then, using kitchen towels, pat them dry.
Trim off the tip and end. Slit the okra half-way length-wise so that they are still attached and hold the shape. Repeat with the remaining okra.
Now, stuff ½-1 teaspoon of the spice stuffing into the slit okra one by one. Carry out the stuffing process cautiously so that they don't break apart.
Cook the Spice-Stuffed Okra Side-dish
Step 1: Place a wide non-stick skillet on the stove over medium-high heat. Drizzle the sesame oil (2 tablespoons) and let it heat up. Step 2: Place the spice-stuffed okra one-by-one gently on the skillet. Do not overlap! Cook for 2 minutes without stirring/tossing. Step 3: Now, cover the skillet and turn the heat to medium-low. Cook covered for 2 minutes. Step 4: Then, uncover the lid, flip the spice-stuffed okras, and cover again for 2 minutes. Step 5: Repeat step 4 for 10 minutes until the okra is soft and well-cooked. Finally, transfer the gorgeously fragrant okra into a serving dish. To serve the 'Spice-Stuffed Okra Side-dish', cut the lime into wedges. Squeeze 1-2 lime wedges on top of the okras. Pour the dipping sauce in a bowl and enjoy.
Tips
You can alternate the sweet mango chutney with equal amounts of dried mango powder.
Cooking the okras in sesame oil gives it a wonderful flavor & aroma, yet if prefer olive oil or mustard oil, you may use that too.
Prepare this Spice-Stuffed Okra Side-dish to learn how delectable okras can turn out to be! You might end up finishing all the okras before sharing it with friends/family.