India is known as the land of spices. For those who do not know why, this article is perfect. We explain in detail which Indian spices are recommendable and why.
Whole Coriander Seeds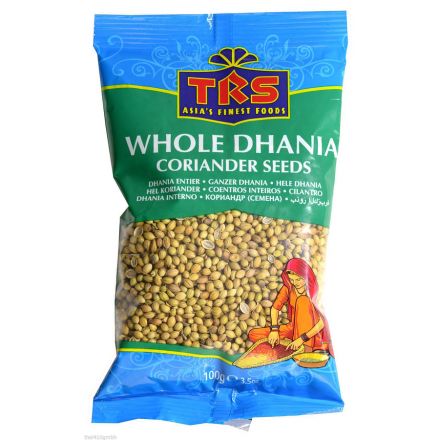 In the seed form, Coriander is fried in oil before other ingredients are added to prepare a curry. Whole Dhania can also be dry roasted, ground and stored in an airtight container. This freshly ground powder has a powerful aroma and flavor that gives the dish body and a defining flavor. Health benefits: – Coriander seeds are considered good for diabetes, cholesterol and to control free radicals in the body – They provide dietary fibre, calcium, iron and manganese.
Tandoori Masala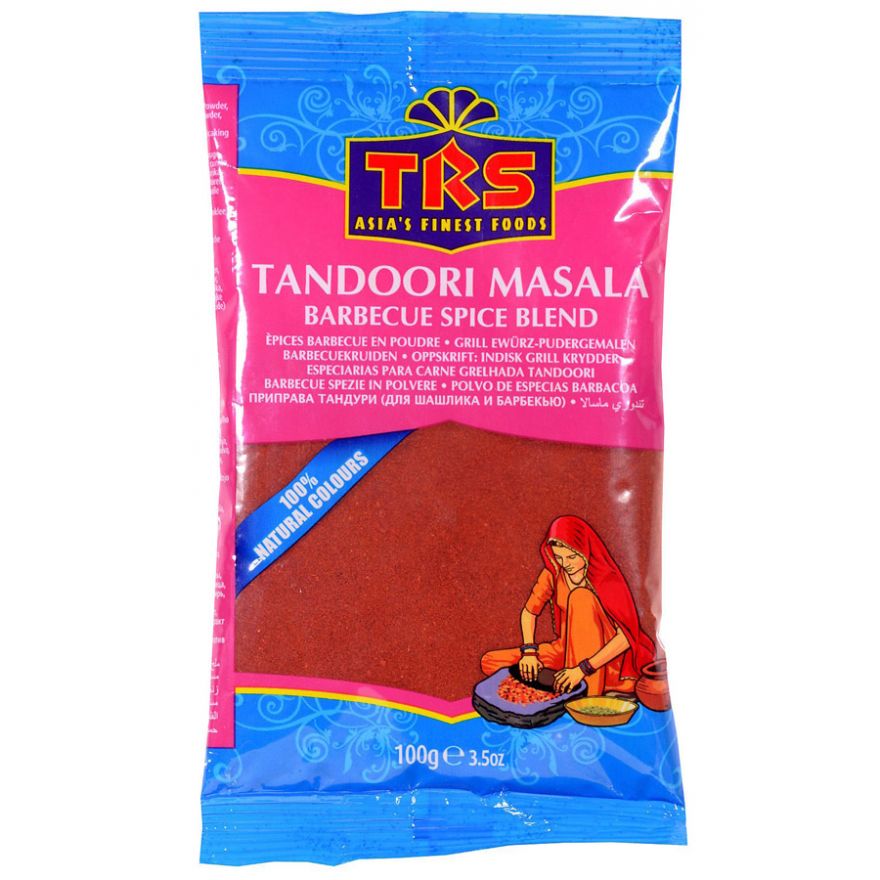 TRS Tandoori masala is a fragrant blend of spices like cumin, coriander, pepper, cinnamon, nutmeg, ginger, clove etc. Mix it with yogurt and marinate meat or vegetables before grilling. It is ideal for preparing tandoori chicken, tandoori fish, paneer tikka and such dishes. The tandoori masala can also be added to yoghurt-based Indian curries to give it a rich colour and spicy flavour.
Brown Mustard Seeds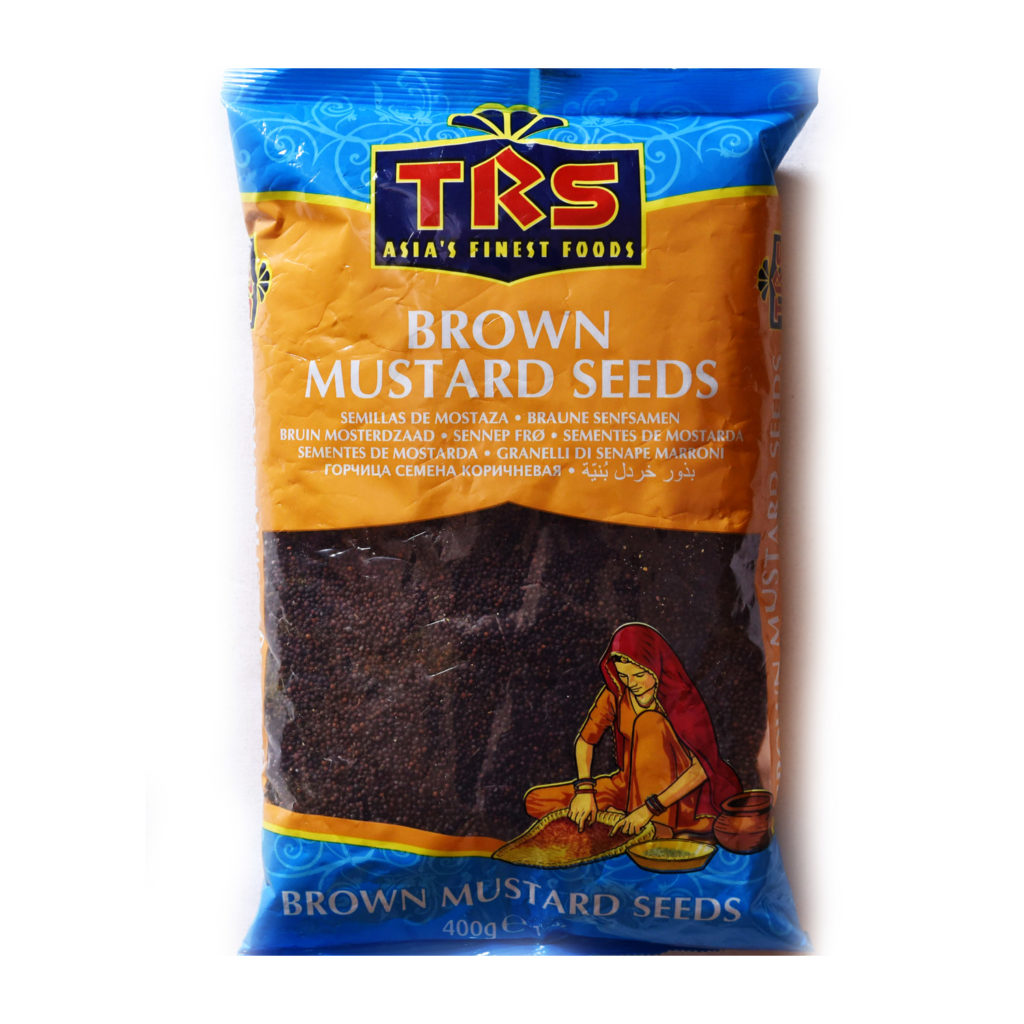 Mustard seeds are used as a spice and condiment throughout India giving the curry or dry dish a unique flavor. It is added to heated oil and allowed to pop before any other ingredient is added. It is used with curry leaves and masalas to season potatoes and other vegetables prepared as a dry dish, or as a tadka that is added to sambhar, dals, coconut or tomato chutney. In Bengal, the seeds are also ground to a paste (sometimes in combination with yellow mustard) and used in various curries. In international cuisines, mustard is commonly used in mayonnaise, barbeque sauces, marinades, salad dressings etc. Health benefits – Mustard seeds are a good source of Magnesium, Omega-3 fatty acids, calcium, iron etc. – They stimulate the appetite by increasing salivation – They are said to help reduce the severity of asthma – Mustard seeds are believed to help decrease some of the symptoms of rheumatoid arthritis – They are considered good for stomach disorders and even believed to be cancer preventive – In Ayurveda, mustard is used to balance the three 'doshas' – pitta, vata and kapha – It is also considered good for promoting healthy hair and skin
Whole Jeera Seeds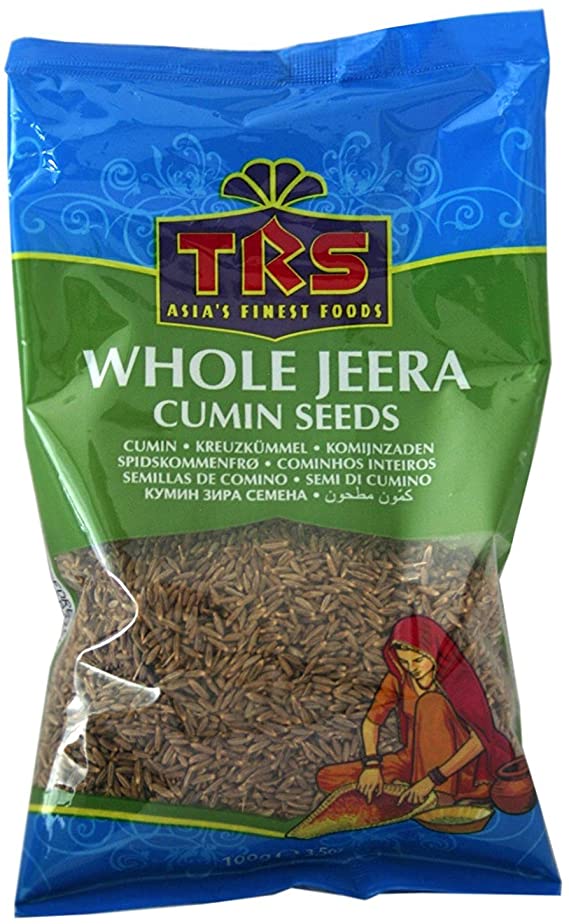 Cumin seeds form an important part of various spice mixtures such as Panch Phoron (from Bengal), Garam masala and Sambhar Masala (used in its powdered form) etc. It is fried in heated oil before other ingredients are added when making curries or dry vegetables. Cumin has a strong, fresh aroma. It can be dry roasted on a hot pan, cooled, powdered and stored in an airtight container. This fresh powder is added while preparing yogurt or raita and drinks such as panna (normally had with golgappas) and lemonade. Cumin has antiseptic properties and strengthens the stomach. 'Jira' in fact means 'that which helps digestion'.
Jeera Ground Cumin
Cumin forms an important part of various spice mixtures such as Garam masala and Sambhar Masala. It has a characteristic aroma and is used in combination with other spices. Cumin has antiseptic properties and strengthens the stomach. In fact, 'Jira' in Sanskrit means 'that which helps digestion.
Madras Curry Powder Hot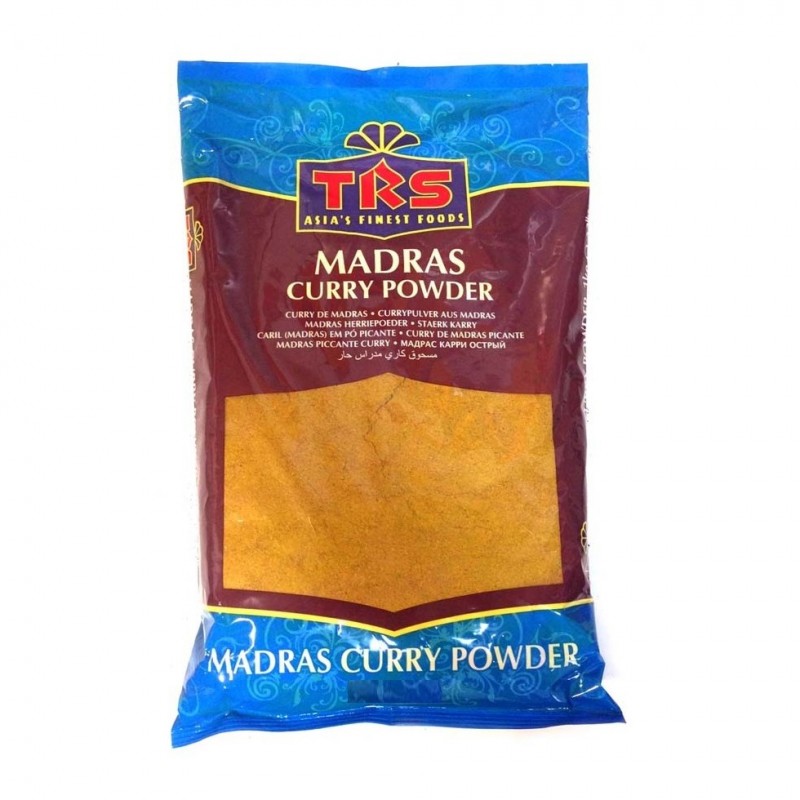 This Hot Madras curry powder is a spicy, aromatic blend of fresh Indian spices like coriander, chilli, cumin, fenugreek, fennel and turmeric. Add it to your vegetarian curry to give it a gorgeous colour, flavour and fragrance!
Eleichi Green Cardamom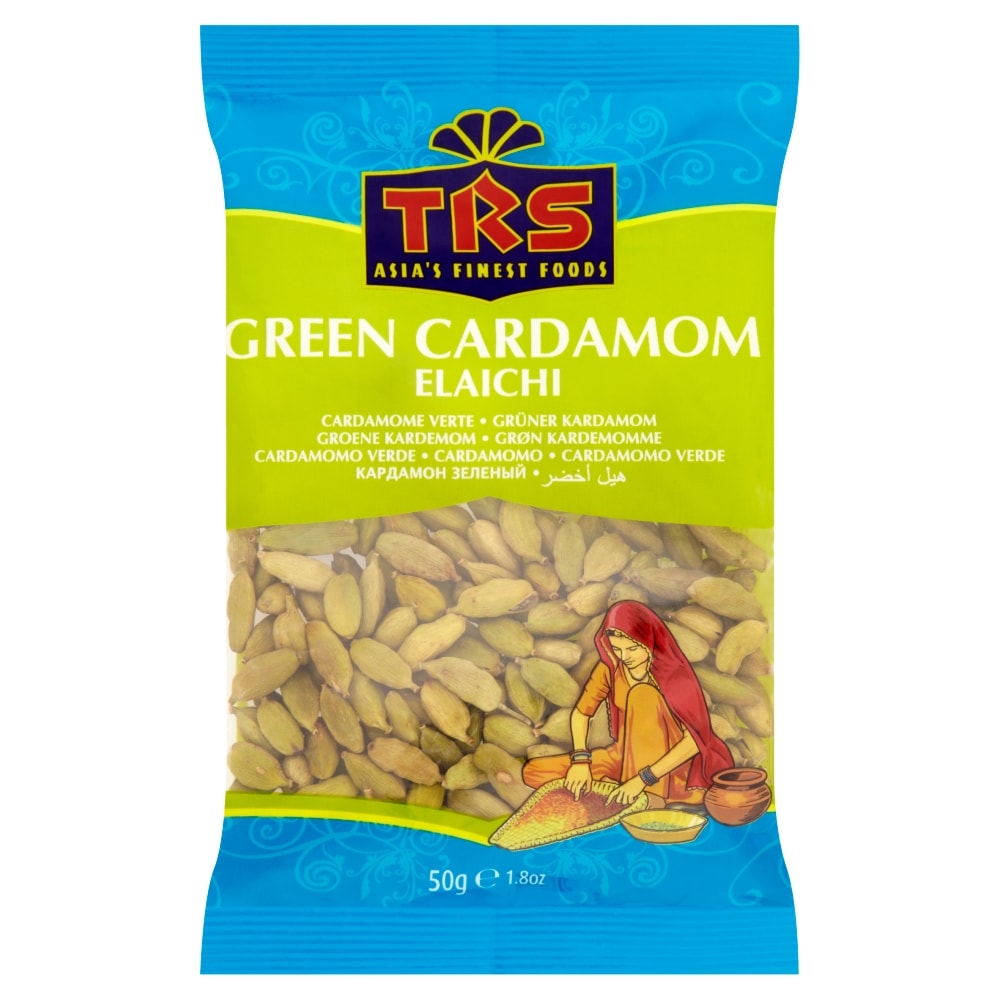 Cardamom is known as the 'Queen of Spices' and is sweet and aromatic. It is very fragrant and just a 2-3 are required to give a dish its distinctive, delightful flavour. It is a popular flavouring agent in Indian sweets such as kheer varieties, in teas and flavoured milk, in rice dishes like biryani and pulavs, and in curries like korma. Cardamom powder is often used to give curries a Mughlai richness. Cardamom powder has detoxifying and vitalizing properties. In Ayurveda, it is considered an effective medicine for digestion and blood circulation. It is also a natural breath freshener.
Tumeric Powder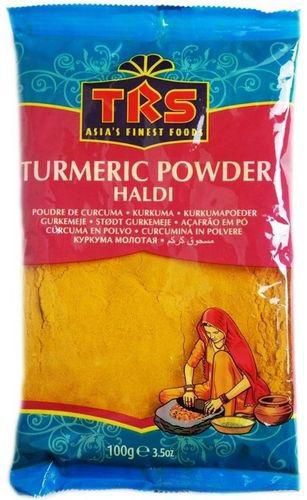 Turmeric contains essential oils, the yellow dye curcumin, enzymes and gives the curry its typical light yellow color. In our latitudes, it is now widely known as spice. But turmeric is much more; One of the most important medicinal plants.
Dhania Powder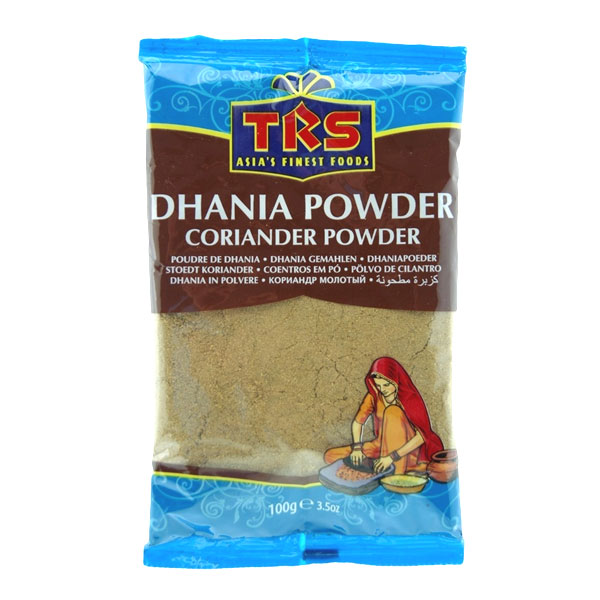 Grounded from coriander seeds, coriander powder is an essential condiment in the Indian cuisine. Very few dishes can be made without the touch of coriander powder. It has a pleasing aroma and savour. Coriander from which the powder is made is one of the world's oldest spices. It is considered both a spice and a herb. The seeds are dry fried and grounded. This helps to retain the aromatic flavor of the seeds. For grounded coriander powder to stay afresh, it has to be stored in an opaque tightly sealed container. Grounded coriander will stay for about six months, while the seeds remain fresh for almost a year. Instead of buying coriander powder, it is advisable to buy the seeds and grind them for purpose. Sprinkling a pinch of coriander powder is enough for curries to give its characteristic flavor. Coriander powder is usually consumed with water. It alleviates gas and aids digestion. Coriander powder is an essential condiment in barbecue. Like the leaves and the seeds, coriander powder is very beneficial in medical practices.
Methi Fenugreek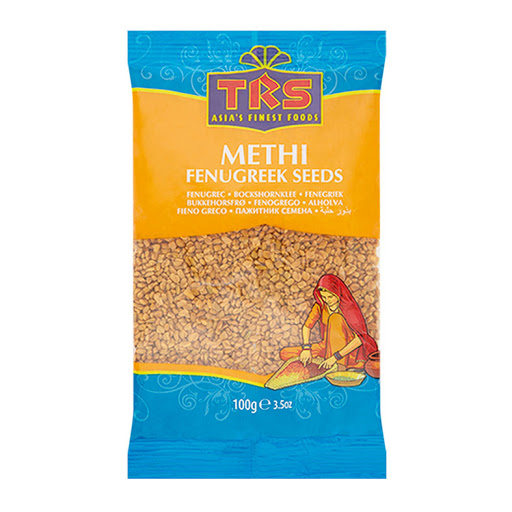 When ground, TRS Fenugreek Seeds form an important ingredient in the finest Madras Curry Powder. Lightly roasted the whole Fenugreek Seed gives a pungent bitter-sweet taste and is mainly used for the tempering of Dhals and enhancing the flavor of Vegetable dishes.
Urad Dal Bohnen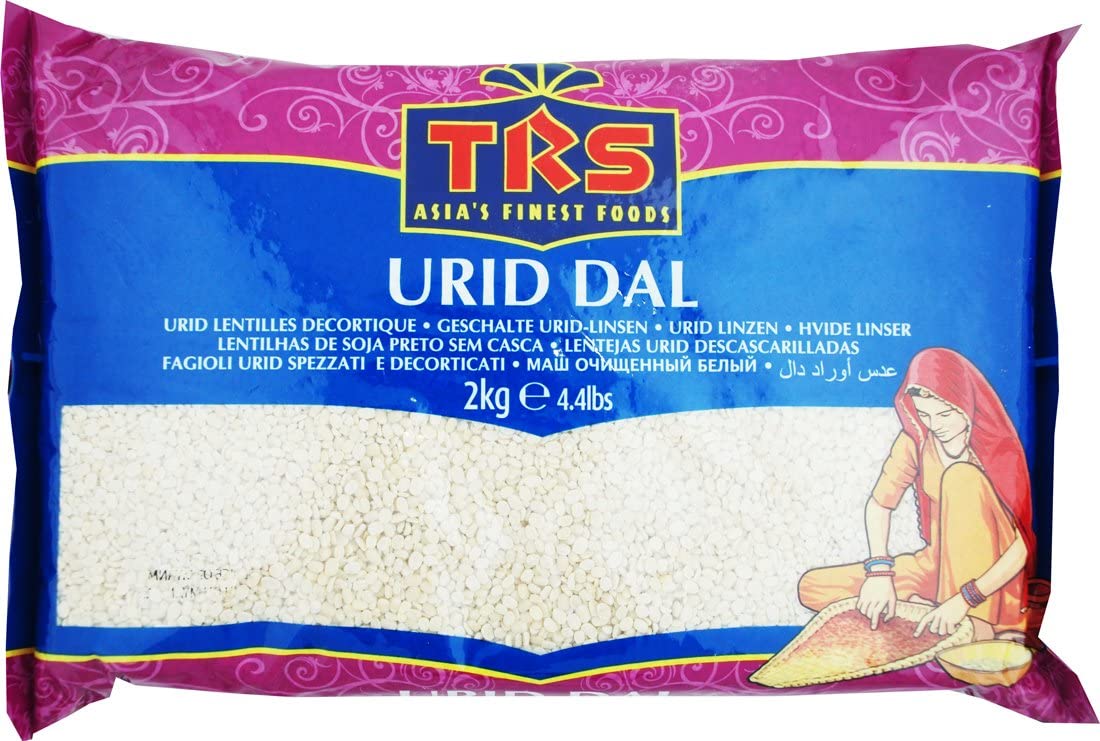 Urad dal, also known as lentils white or black lentils, is a species of bean from the list of distances of India and is mainly used in South Asia. Urad dal used as the main ingredient for the preparation of Indian cuisine healthy diet. Ural dal has given proteins, fats and carbohydrates, which the body needs. This gave him one of the richest sources of protein and vitamin B. Urad dal is also good for women as it has iron, folic acid, calcium, magnesium, potassium, making it a healthy boost. It is widely used in a variety of culinary preparations, such as Dosa, Papadum and AMA.
Cinnamon Powder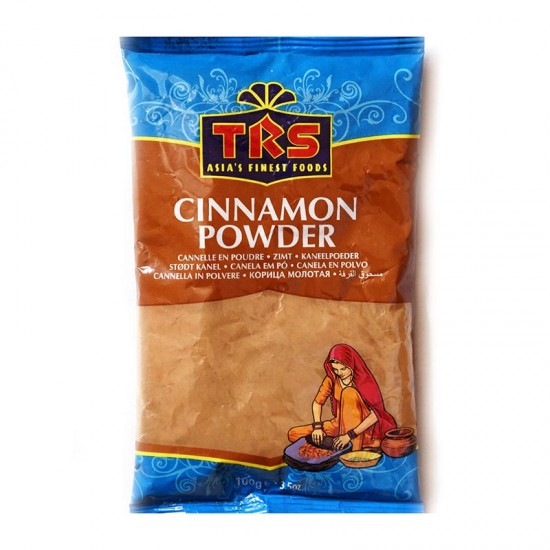 Cinnamon is used as a flavoring agent in soft drinks, teas, and bakery products, and is often added to oatmeal, candy, hot chocolate, tea or coffee, and chewing gums. Cinnamon is also a common ingredient in many Indian curries, popular owing to its delicate aroma and medicinal qualities. It is used in rich curries like shahi paneer and korma.
Garam Masala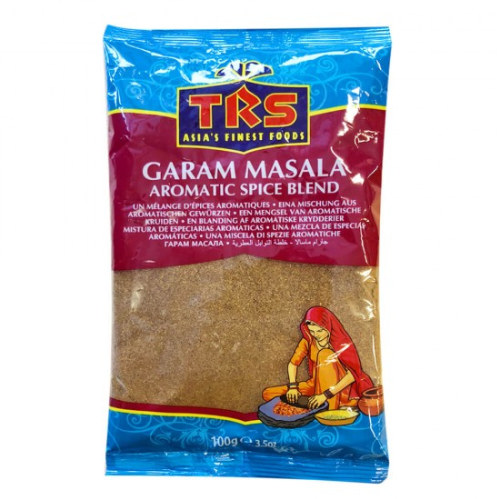 Garam Masala is a mixture of ground spices, which is mostly used in the Indian and Pakistani cuisine. Freely translated, Garam Masala means "hot (or warm) spice". There are many regional differences in the production of Garam Masala, with the traditional blend of cinnamon, roasted cumin, cumin, cloves, nutmeg and green cardamom seeds. The garam masala blends usually contain red dried chillies, garlic, ginger, sesame seeds, mustard seeds, turmeric, coriander, star anise and dried fennel. However, such garam masala seasonings can quickly get their flavor , which is why you should definitely consider having the individual spices at hand, and to grind them freshly on occasion. Garam Masala can be used during the preparation of a curries, but it is usually added only towards the end of the cooking. This is done in order to preserve the full flavor.
Red Lentils
The health benefits of lentils include a high protein content, improved digestion, a healthy heart, diabetes control, control of cancer, weight loss, a solution for anemia, and better electrolytic activity due to potassium. It is good for pregnant women, the prevention of atherosclerosis, and it helps in maintaining a healthy nervous system. Lentils are edible pulses or seeds that belong to the legume family. These lentils mostly consist of two halves covered in a husk. Both the seeds are lens-shaped, which is probably why they are named Lens culinaris in Latin. They are also one of the oldest known sources of food, dating back more than 9,000 years.
Bay Leaves
Bay leaves, also called Laurus nobilis, is a medicinal plant which can be applied externally and internally with various ailments. The leaves of the plant contain an oil, which has a strong antibacterial effect. It is used for medicinal purposes.
Rose Water
Rose water is is made by steeping rose petals. It's unique essence is called for in Middle Eastern and Indian pastries alike. Once used in Victorian icing recipes, rosewater is enjoying a resurgence in popularity. It's been popping up in everything from cocktails, to ice cream to jams.