The Thai style suki sauce, which is also popularly known as the Nam Jim Suki, is exactly what you need to add a good taste to any suki menu. Whether you want to use it as a sauce for noodles or to enjoy your next hotpot, suki sauce is always a great choice. Once you have your hotpot ready, just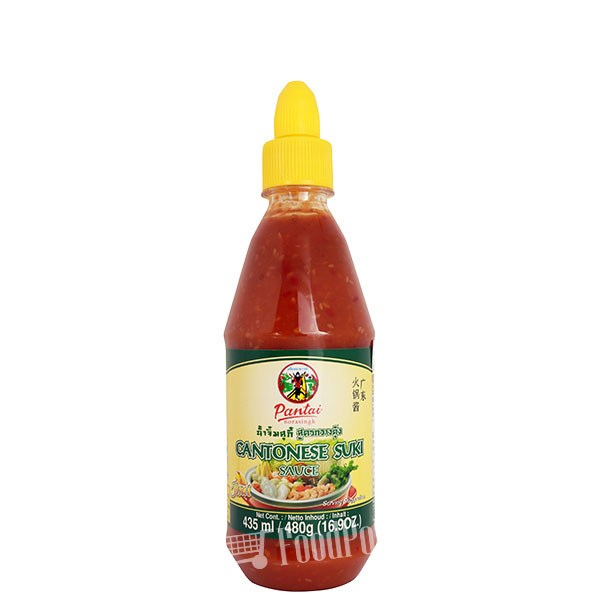 image source: FoodPorty.com
add to boiled vegetables and your meats into the sauce to enjoy an amazing flavor. This post is geared towards helping you make your spicy suki sauce without any issues. One thing you must not forget – adjust the number of chilies in yours if you are not the type that enjoys much spicy. However, the sauce is meant to be spicy, so don't overdo it when adjusting the chilies.
Suki Sauce Recipe
This recipe allows you to make your suki sauce in less than 30 minutes including preparation time. And it should also be enough to make 3 to 4 serving portions.
What are the ingredients you need?
Preserved bean curd – 4 pieces
Bird-eye chilies – 10
Preserved bean sauce juice – 2 tbsp.
1 whole garlic peeled
Chili sauce – 5tbsp.
3 whole pickled garlic
Lime juice – 1 1/8
Sugar – 3 tbsp.
Pickled garlic juice – 3 tbsp.
Salt – 1 1/8 tbsp.
Malt vinegar – 3 tbsp.
Sesame seeds – 2 tbsp.
Water – 1/3 cup
Sesame oil – 1 ½ tbsp.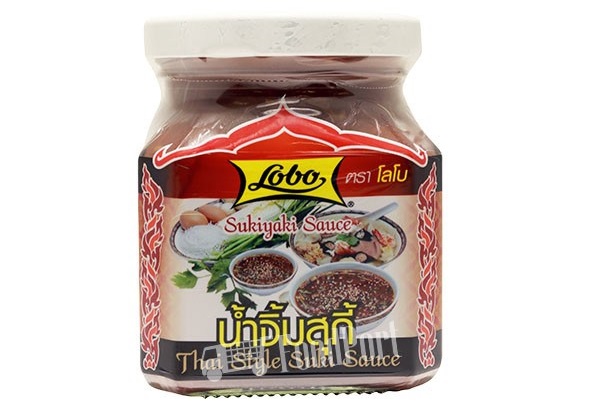 Available in our store
How to prepare your homemade suki sauce
Add the whole peeled garlic and the 10 bird eye chilies into a food processor and blend into a paste.
Then add the pickled garlic, and also blend into a paste
The next thing to do is to add in the 4 pieces of preserved bean curd together with the bean juice curd (2 tbsp.). Also, add the pickled garlic juice (3 tbsp.) and the 5 tbsp. of chilies sauce. Blend everything till you can get a thick sauce.
Finally, add the 2 tbsp. of sesame seeds and also blend. Note that you should not just add everything in at once. Adding them one after the other ensures that it all gets broken down so there wouldn't be any lumps.
When everything has been well-blended, pour the sauce into a saucepan together with the 3 tbsp. of lime juice, 1 1/8 tbsp. of salt, 3 tbsp. of malt vinegar, 1 ½ tbsp. of sesame oil, 1/3 cup of water, and 3 tbsp. of sugar.
Mix everything then heat the sauce over medium heat. Keep heating for about 5-10 minutes while stirring regularly. Do this until the sauce simmers hot and has turned an orange color.
Your suki sauce is ready so you can now serve with your hotpot meal and enjoy it. You can try this recipe at home and you are sure to have a really tasty sauce at the end. Don't forget to adjust the chilies to your taste but don't overdo it.