Japanese Rice Wine is an alcoholic beverage that is increasing in popularity these days. Exports to the United Kingdom has risen 63%, from 2012 to 2017, i.e., from 238,000 liters to 388,000 liters. This information was made available by Japan's National Tax Agency. Here is what you need to know about this remarkable alcoholic beverage.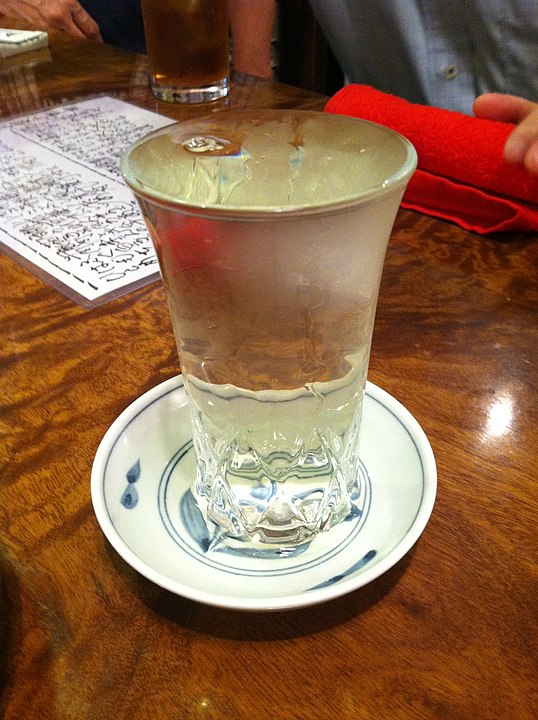 image source: Wikipedia
How Japanese Rice Wine is made
Japanese Rice Wine – also known as "Sake" – is made from four, different ingredients:
White rice (steams);
Yeast
Koji, i.e., a type of mold spore or moldy, steamed white rice
Water
Koji breaks down the starch that is in the rice into sugar. The sugar ends up getting consumed by the yeast to form alcohol. After undergoing fermentation, the alcoholic drink is filtered and then bottled. Sometimes, some optional steps are included in the process of producing this drink. This includes adding distilled alcohol to enhance its flavor, not to make it much more potent. Water is also added and this helps to reduce the alcohol by volume from 20% to somewhere between 15% and 17%. Japanese Rice Wine is not as strong as spirits such as vodka which is contrary to popular belief. It does not taste the same, as well as some styles, are more floral and fruitier than others. The flavor of the more piquant varieties – known as "non-ginjo" styles – can be enhanced by warming them. But "ginjo" which are more fragrant varieties, can quickly lose their aroma when they are heated. So, they are best served chilled.
Floral and Fruity
Japanese Rice Wine has several variations and these are influenced by a lot of factors. For instance, the variety of this alcoholic beverage can be affected by
What yeast is used;
How polished the rice is;
Whether or not alcohol was added
etc.
But what makes this brew exceptional and more appealing is its sweetness as well as lack of acidity. Most wines are acidic, but sake has a fruitier flavor and less acidity.
Pairing Sake with Food
Japanese Rice Wine never competes with food and its lack of acidity means it can be paired easily with Japanese food. The brew can be paired with foods designed to accentuate the flavor of sour, sweet, spicy, umami, and bitter. This alcoholic drink is not only an excellent partner for Japanese food but other cuisines as well. Cuisines that draw benefits from its delicate nature and its umami, savory characteristics are the best.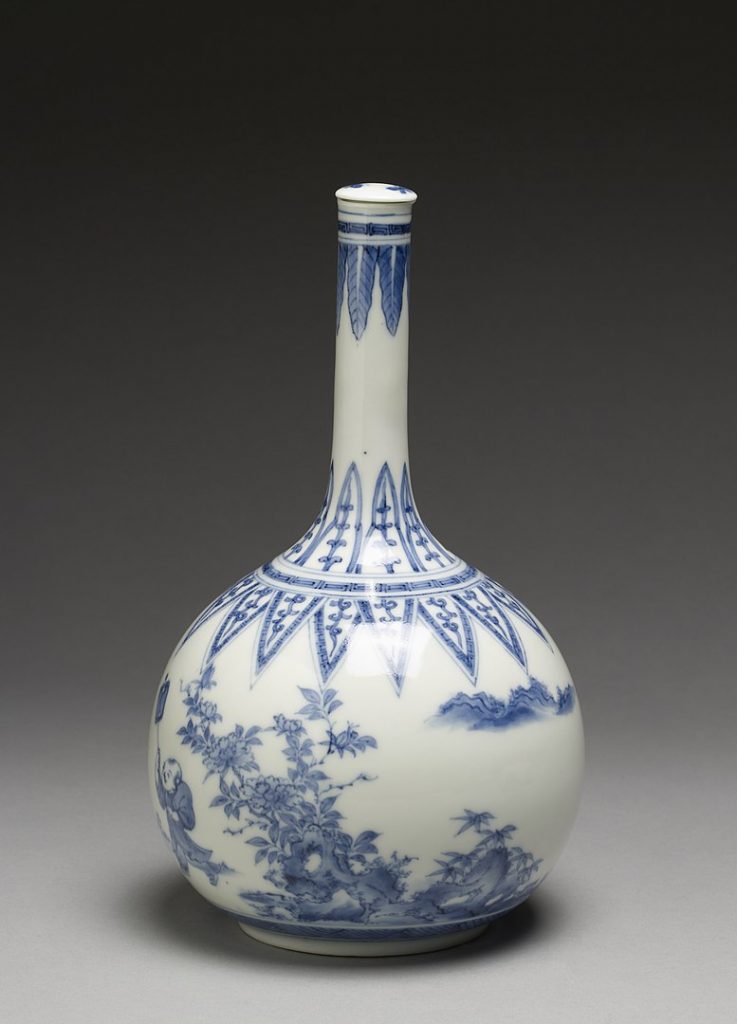 image source: Wikipedia
Calorie and Alcohol Content of Sake
The average calorie content of Japanese Rice Wine is 105kcal/100ml. This appears somewhat high when compared to wine – 73kcal/100ml – and beer, which is approximately 42kcal/100ml. However, you shouldn't jump to a conclusion just yet. This is because the higher the alcohol percentage, the higher the calories the beverage tends to contain. Only a handful of people drink this alcoholic beverage as much as they consume regular beer. The alcohol content of this brew is 15-16% on average. Sake Tax Regulations stipulate that the alcoholic percentage of this beverage must not be less than 22%. But then, yeasts will break down irreversibly if the alcohol content of the brew exceeds 20 percent. Therefore, the alcohol content cannot go beyond 20 percent.