What Is Jasmine Tea?
Jasmine tea is a scented tea that is prepared using green tea leaves scented with jasmine flowers. Occasionally, however, the base may be oolong, white or black teas. The tea has a strong and floral jasmine flavor. The floral aroma of this beverage is usually characterized more by the jasmine than the tea itself. It must be mentioned that the flavor is somewhat variable.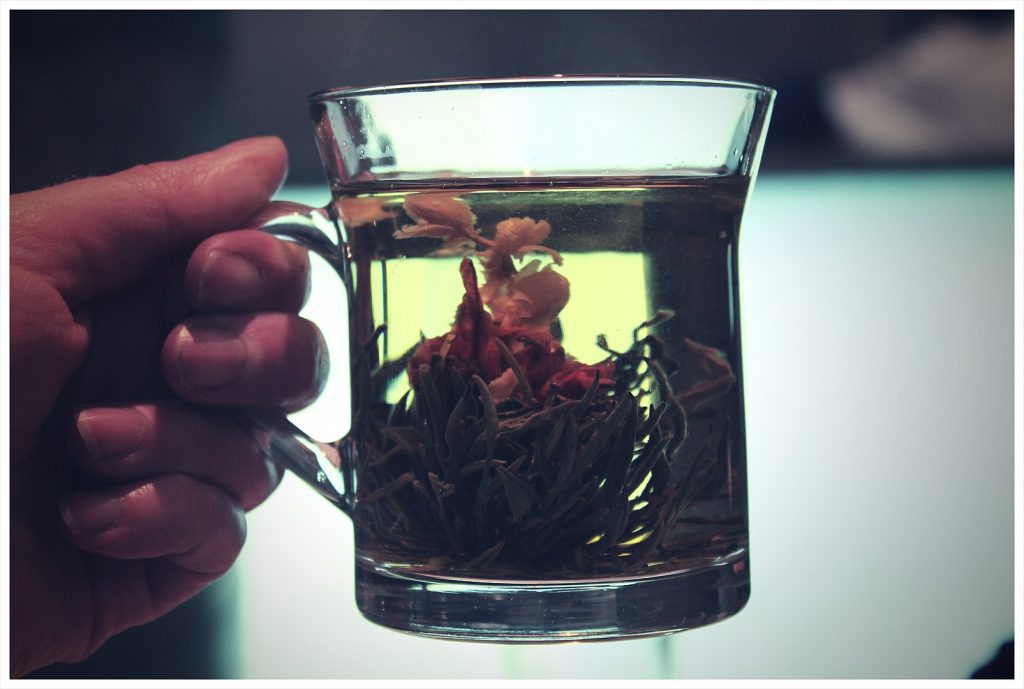 image source: Wikipedia
Although the jasmine transmits or imparts more aroma, the base tea generally gives more body and flavor. A few jasmine teas can be breathtakingly strong tasting, especially when brewed strongly. On the other hand, others can be incredibly mellow. To prepare jasmine black tea, it requires rich, strong, black tea as a base. It tastes just like other strong, black teas but with added jasmine flavor and floral aroma. At the other end of the spectrum, however, a silver needle base will bring about a light-bodied, mild cup. And an oolong base tea usually results in a more full-bodied, but mild-flavored cup.
Why do people drink Jasmine Tea?
The primary use of jasmine tea is as an aromatic beverage. It contains caffeine as well, just like other common teas consumed around the world. People usually drink it as a pick-me-up beverage. The aroma of jasmine tea also has a significant relaxing effect on most people who consume it copiously. The relaxing impact is not felt after drinking, but as tea drinkers smell the tea when they drink it. The same effect can also be experienced when you place a steaming mug of jasmine tea in front of you. This allows you to smell the floral aroma that arises from the beverage faintly. It is believed that this is one of the primary factors why many people around the world love drinking jasmine tea.
Side Effects of Drinking Jasmine Tea
Caffeine side effects
Drinking too much jasmine tea may result in insomnia since the beverage contains caffeine, though not as much as coffee. Caffeine can also trigger dizziness, palpitations of the heart, irritability, nausea, headaches, diarrhea, vomiting, and reduced appetite.
Aromatherapeutic effect
It has been scientifically proven that jasmine has aromatherapeutic properties, thanks to the presence of linalool. This fragrant liquid, which is commonly found in essential oils, produces great sedative effects, especially when it is inhaled. This is one of the reasons why it is employed in aromatherapy for its soothing effects, which is a great benefit. However, if you are involved in a task that requires 100 percent alertness – such as operating machinery, etc. – then stay away. You could put yourself in danger if you drink jasmine tea while using a machine such as a miter saw.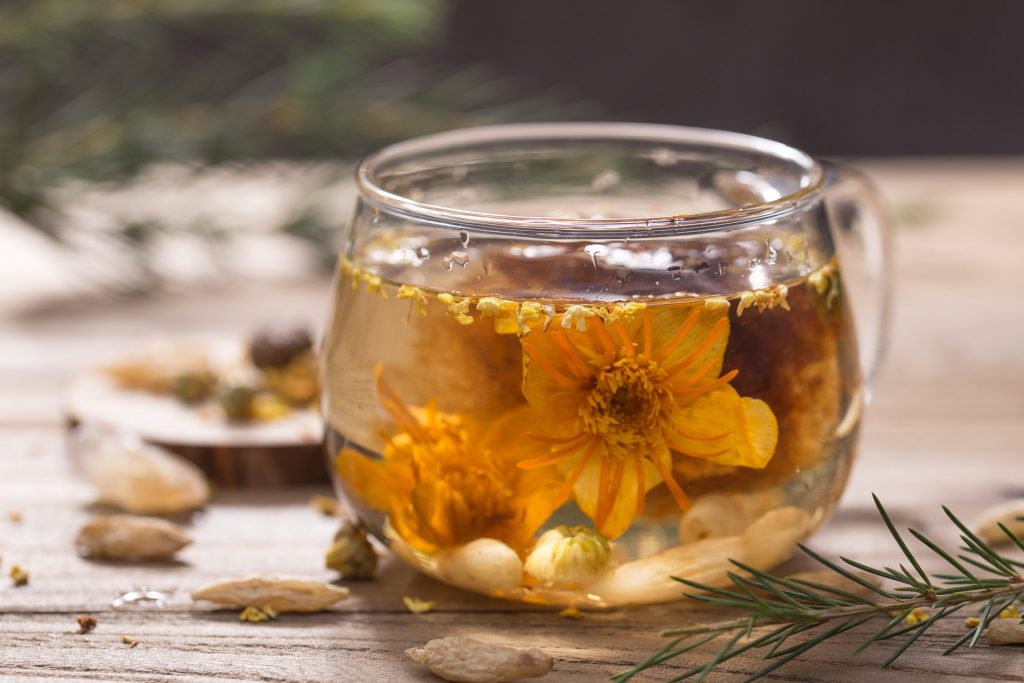 image source: Pixabay.com
Potential Benefits of Drinking Jasmine Tea
Studies have shown drinking jasmine tea can contribute to the prevention of several diseases such as cancer, diabetes, etc. This is as a result of the high concentrations of anti-inflammatory properties and antioxidants it contains. The beverage can also boost the immune system and also promote healthy and beautiful skin.
Conclusion
The delicious jasmine flavor profile that jasmine tea comes with makes it anything but boring. So, consider adding it to your regimen; a cup or two a day will be fine. But drink the beverage moderately, keeping in mind its side effects.
This might interest you