Red shallots belong to the Allium cepa plant family, together with onions, chives, and garlic. They are mostly cultivated in Southeast and Central Asia. Shallots vary according to color and size. These varieties are spread amongst countries that grow them such as American red shallot, gray shallot, Dutch yellow shallot, and French red shallot.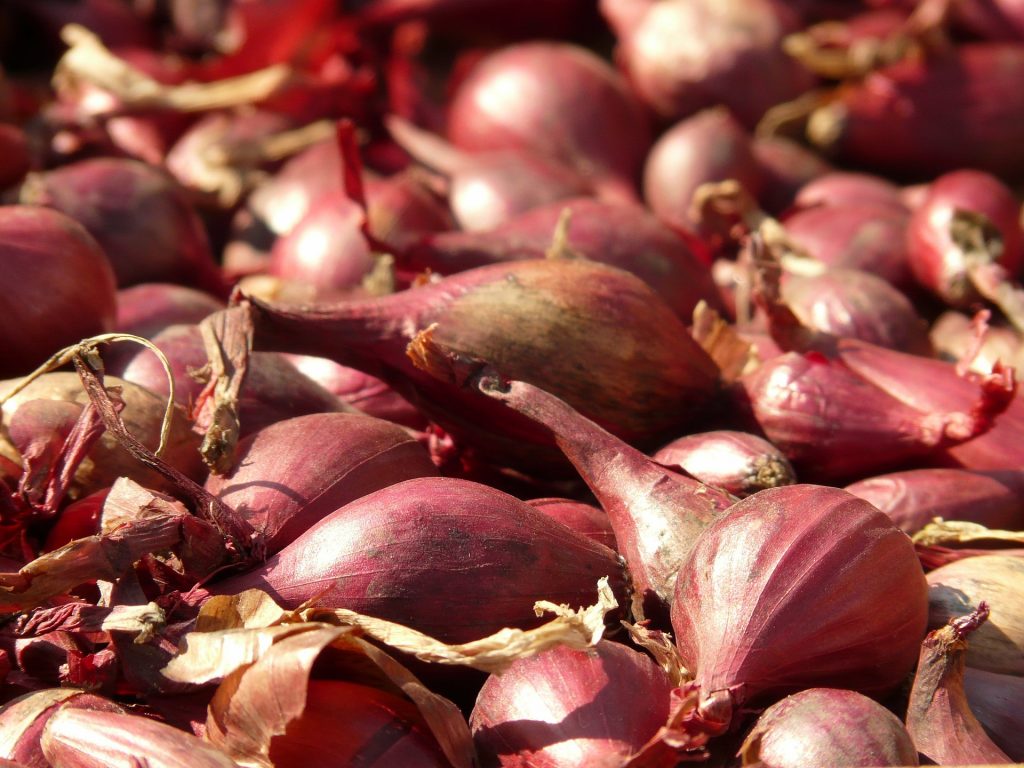 image source: Pixabay.com
Shallots have been in existence for thousands of years. They go by oriental onion, Chinese shallots, small angled chives, and Chinese scallion. Whatever name they go by, they still refer to the same thing. They were originally cultivated in Southeast Asia and then spread through the Mediterranean to other parts of the world.
Nutritional Value
In most cuisines, shallots can be replaced by onions as there are slight differences between the two plants. Shallots are rich in many vitamins and minerals just like onions and garlic. Their nutritional make-up includes protein, carbohydrates, dietary fiber, calcium, iron, magnesium, phosphorus, potassium, sodium; vitamin C, riboflavin, thiamin, niacin, folate, Vitamin A, B6, and B12. Shallots contain flavonols and polyphenolic components in high levels compared to garlic and onions.
Health Benefits of Red Shallots
Some of the health benefits of red shallots are as follows: Aids Metabolism: Some of the mineral components found in shallots such as copper, potassium, and iron help in improving metabolic activities in the body. The combination of iron and copper helps in the production of red blood cells in the body. Thereby, boosting blood circulation, transporting oxygen around the body, promoting cell growth, and boosting energy in the body.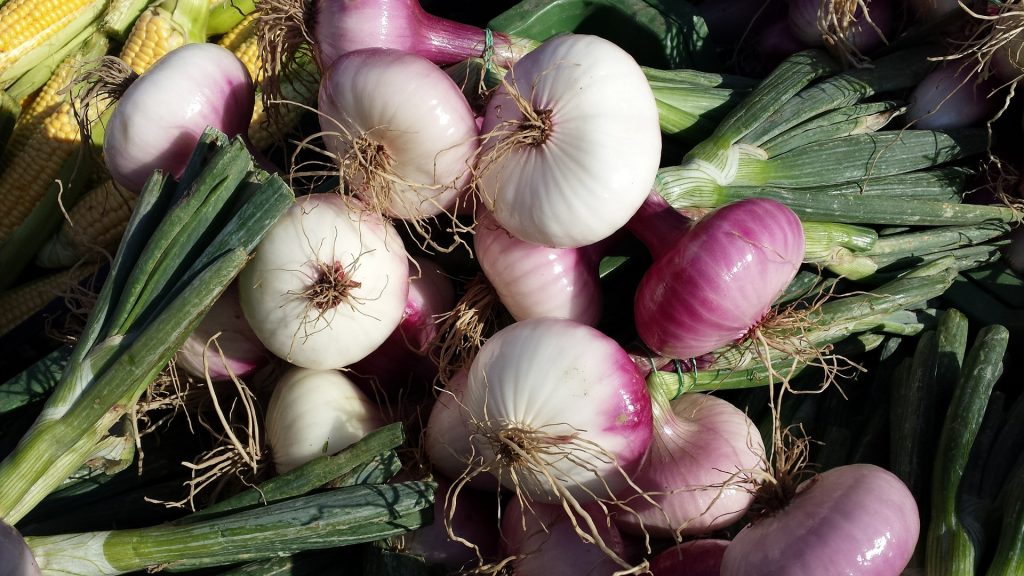 image source: Pixabay.com
Antioxidants: Red Shallots are commonly known for their high levels of antioxidants such as quercetin and kaempferol. These antioxidants can be released when external contact occurs with the outer layers of the shallots. This act leads to the release of allicin, another strong antioxidant. Together, they all help in reducing the risk of cell depletion and treatment of some types of cancer - lung, stomach, breast, colorectal, and oral cancers. Maintains Heart Health: Allicin has been identified as an active key compound used in the lowering of cholesterol levels in the body. Thereby, maintaining good heart health. Lowers blood pressure: Potassium and allicin are present in red shallots. This helps in the release of nitric oxide into the body and thus decreases blood pressure, calms the blood vessels, and facilitates the free flow of blood around the body. Diabetic Treatment: Phytochemicals compound found in red shallots – allium and alkyl disulfide help reduce the risk of diabetes. They also help control blood sugar levels in the body.