Eggplant, also commonly known as aubergine, belongs to the species of nightshade plants, alongside potato, bell pepper, and tomato. It is an oval-like fruit, that can come in differentt colors. It is mostly cultivated for its fruit. Though, some cultures also make use of its leaves for culinary and medicinal purposes.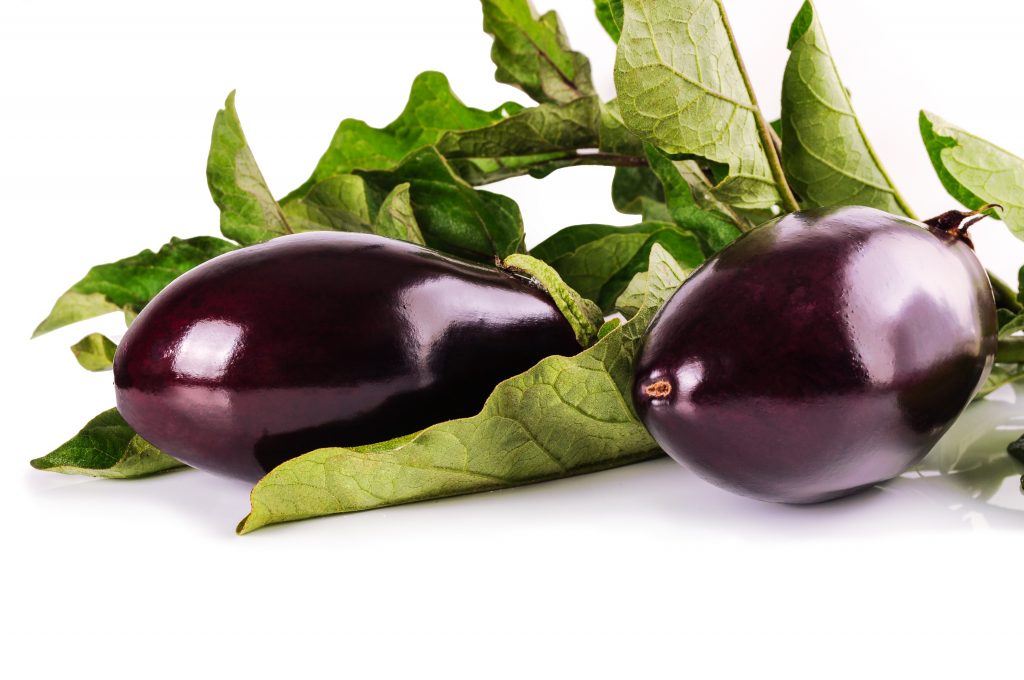 image source: Pixabay.com
Eggplants differ in shapes, sizes, and colors such as purple, green, and white. They can be steamed, boiled, roasted, baked, or consumed freshly to release more levels of their nutritional components.
Facts about Eggplant
Studies have indicated that this plant contains antioxidant properties, dietary fiber, and flavonoids. This helps to fight against free radicals in the body. Anthocyanin is a type of flavonoid found in eggplants, which is an active agent against free radicals scavengers. It also protects heart health and functions as an anti-inflammatory and antioxidant agent. The phenolic component, also present in it, helps it fight against free radicals scavengers in the body. The presence of nasunin in eggplants helps to boost the flow of blood to the brain. Generally, fruits and vegetables are able to improve health conditions and lower the risk of contracting diseases through healthy eating.
Nutritional Content
Eggplant's skin contains antioxidant properties, potassium, magnesium, and dietary fiber. A 100g serving of steamed eggplants contains about 37 calories, 0.24g fats, 8mg calcium, and 0.9g protein. It also contains 11.8g magnesium, 14mg phosphorus, vitamin C, vitamin K, vitamin E, B vitamins, etc.
Health Benefits
Eggplants, like most vegetables, have proved to possess amazing health benefits. This helps the body fight free radicals scavengers and tons of health issues. Below are a few health benefits:
Reduces High Blood Pressure
The anthocyanin component found in eggplant is an active agent useful in the lowering of blood pressure. This can help reduce the risk of cardiovascular problems, blood clots, and stroke. The vitamin E contained in eggplants also plays a role in reducing the risk of high blood pressure, blocked arteries, and chest pain.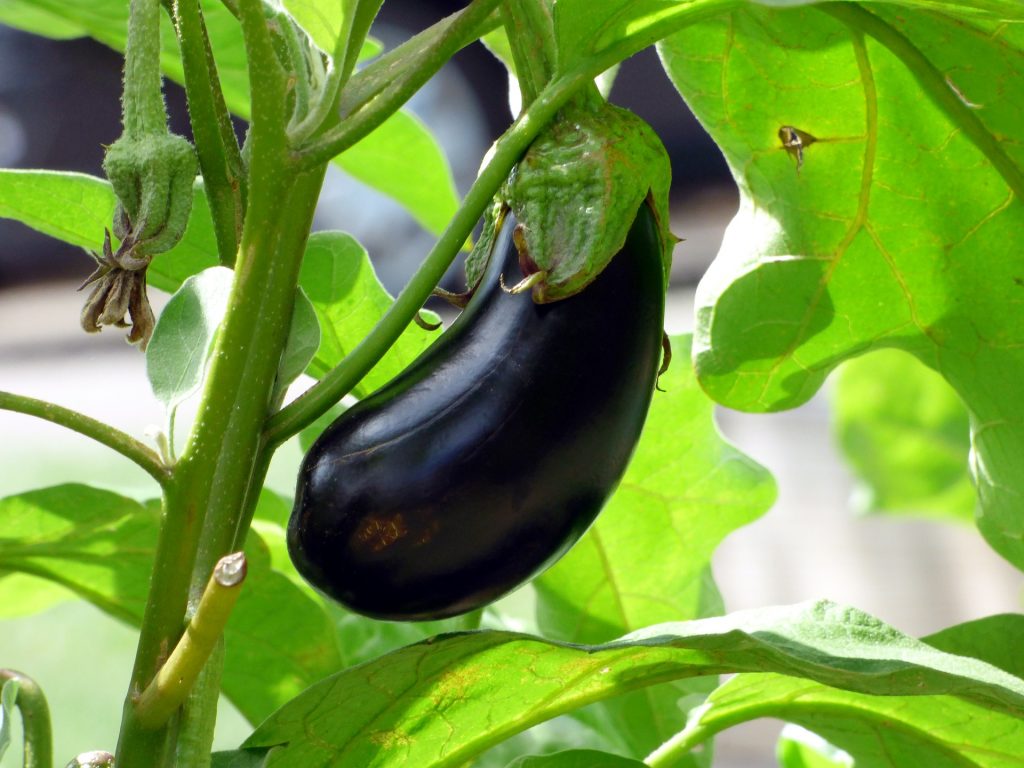 image source: Pixabay.com
Improves Heart Health
Eggplants are rich in potassium, fiber, vitamin C and Vitamin B6, which are known for reducing the risk of heart failure. Most vegetables contain these active components. Studies have shown that people who regularly consume vegetables have lower chances of contracting heart-related diseases.
Lowers Diabetic Risks
Some research has indicated that a steady consumption of eggplant can help lower the risks of type 2 diabetes. The phenolic component present in eggplants helps in gradually breaking down carbohydrates. This helps in the control of blood sugar. Also, the angiotensin and alpha-glucosidase high levels contained in eggplants help in controlling the absorption of glucose.
Can help fight Cancer
Antioxidants like chlorogenic acid and anthocyanin help in the fight against some cancerous cells and tumor growth. They prevent all types of inflammation in the body and reduce stress. The vitamin A present in eggplants can help in the treatment of certain types of cancers such as lung, oral, breast, skin, and bladder cancer.