Coriander, coriander sativum, is also known as cilantro in America and some parts of Europe. In India, it is known as dhaniya. It is a naturally grown herb that is used commonly around the world as garnishing for foods and salads. Its leaves and seeds can be dried or used fresh in cuisines.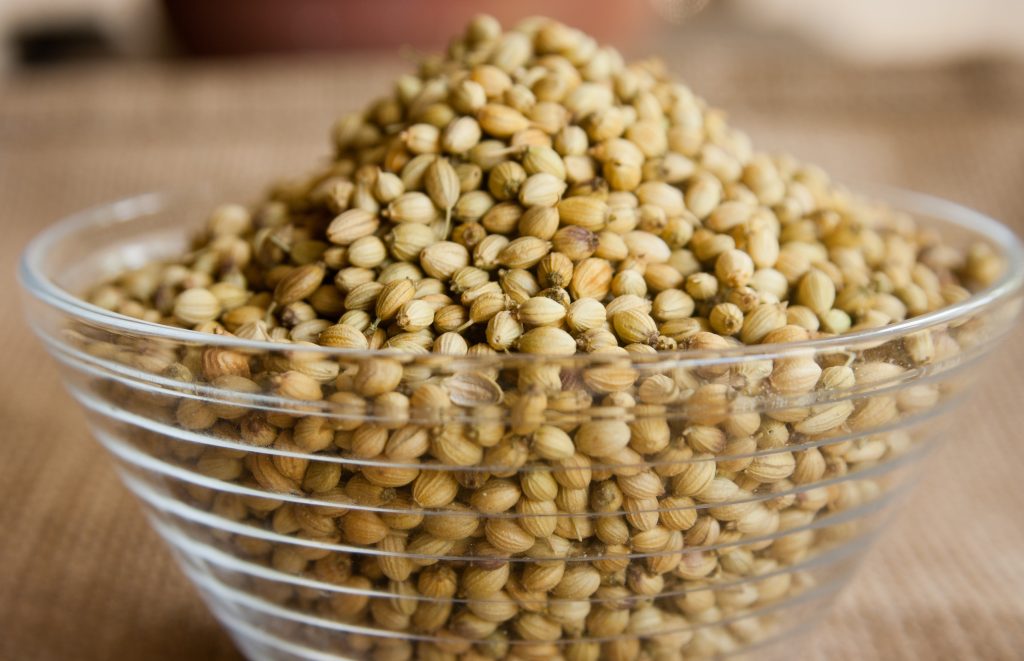 image source: Pixabay.com
The plant is referred to as cilantro when its leaves are in early growth, while coriander refers to the dried seeds. Both cilantro and coriander can be used in the preparation of meals. Cilantro for garnishing and as a spice.
Nutritional value of Coriander
The seeds contain high levels of phytonutrients. They are rich in dietary fiber and a couple of other vitamins and minerals such as protein, carbohydrate, calcium, magnesium, manganese, potassium, phosphorus, thiamin, niacin and carotene.
Health Benefits
Coriander (dried seeds) and cilantro (leaves) both possess amazing medicinal and nutritional benefits, which makes both the leaves and seeds fit for consumption. It is helpful in the treatment of ailments such as anemia, diarrhea, indigestion and mouth ulcers while cilantro is effective in the treatment of skin diseases, smallpox, conjunctivitis, menstrual cramps and lowering blood sugar levels. Below are a few health benefits.
A powerful antioxidant:
Coriander contains high levels of antioxidants, which help in the fight against free radicals in the body. Phenolic compounds such as apigenin, Linalool, alkanols and catechin are contained in this plant. They all function as antioxidants in the fight against free radicals which are usually harmful to the body if ignored for a long time.
Lowers Cholesterol:
Regular consumption of coriander/cilantro helps lower blood levels which can reduce diabetic risks.
Fight against cancer:
The antioxidant activities in coriander have proved to be a potentially effective remedy against some types of cancer. Recently, research has indicated that its root extract has the potentials of reducing the risks of root cancerous cells by preventing cell depletion and cell migration.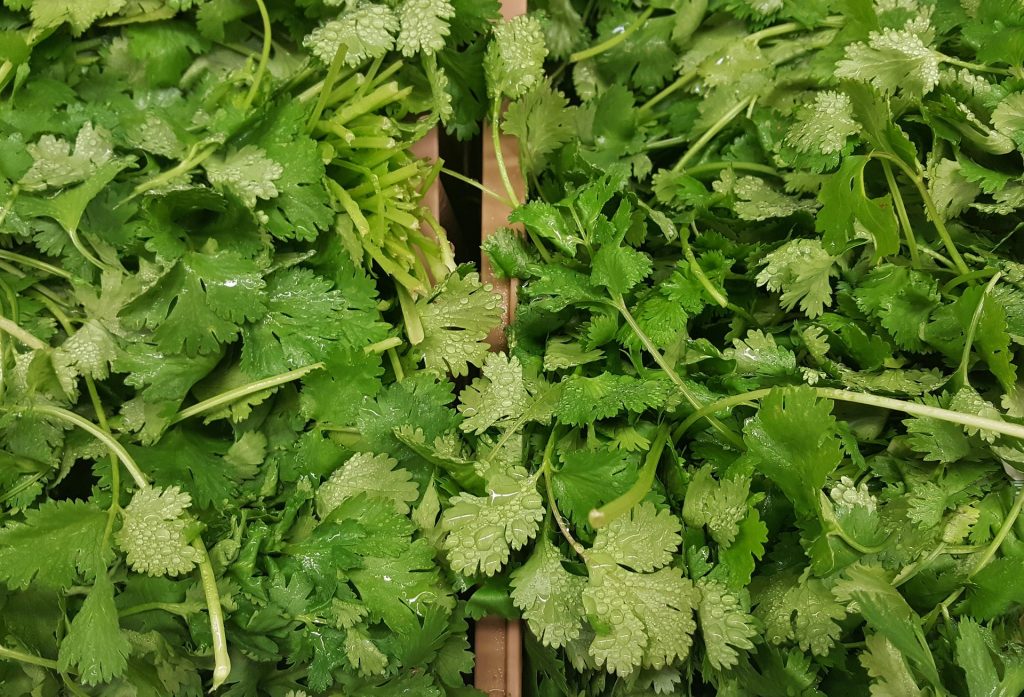 image source: Pixabay.com
Treats skin disorders:
Coriander/cilantro has antiseptic, detoxifying, anti-fungal and disinfectant compounds effective for the treatment of skin diseases and disorders such as fungal and bacterial infections, flaky skin and eczema. Its essential oil is also common for its anti-microbial and anti-inflammatory compounds. All aspects of the coriander plant- leaves, stems, seeds, roots and essential oils have healing properties trapped in them. They can actively help in the treatment of bronchitis, inflammation, cough, chronic pains, etc.
How to use
Coriander seeds can either be used in dry or fresh forms. When dried, it can be ground into a powdered form which extends its shelve-life. The fresh seeds can be ground into a paste before using. The seeds can be used in the preparation of beverages, soups, salads, baking, and as a table spice.