Vegeta Spice Mixes are one of the most popular Eastern European products. Since its market launch, which took place in 1959 and was lanced by Podravka company, Vegeta enjoys great popularity both in the private and professional sectors and is able to refine every dish. In addition, Vegeta tends to give every meal a special touch, whatever the combination. The spice which competes with Knorr and Maggi makes it ideal for soup spice and can do much more.
In Eastern Europe, Vegeta is often eaten with traditional dishes such as: mince, for example Cevapcici or Pljeskavica, various grilled meats, casseroles, various fillings or stews. Schnitzel can also be marvelously seasoned with vegeta and taste great! With Vegeta flavored chicken or other poultry meat, shortly before roasting, taste very aromatised and delicious. Vegeta also tastests great with fried potatoes and various sauces; for example tomatoe sauce. With this spice mixture, you can quickly and easily bring the Mediterranean flair of Croatia directly to your dining table. Try it out!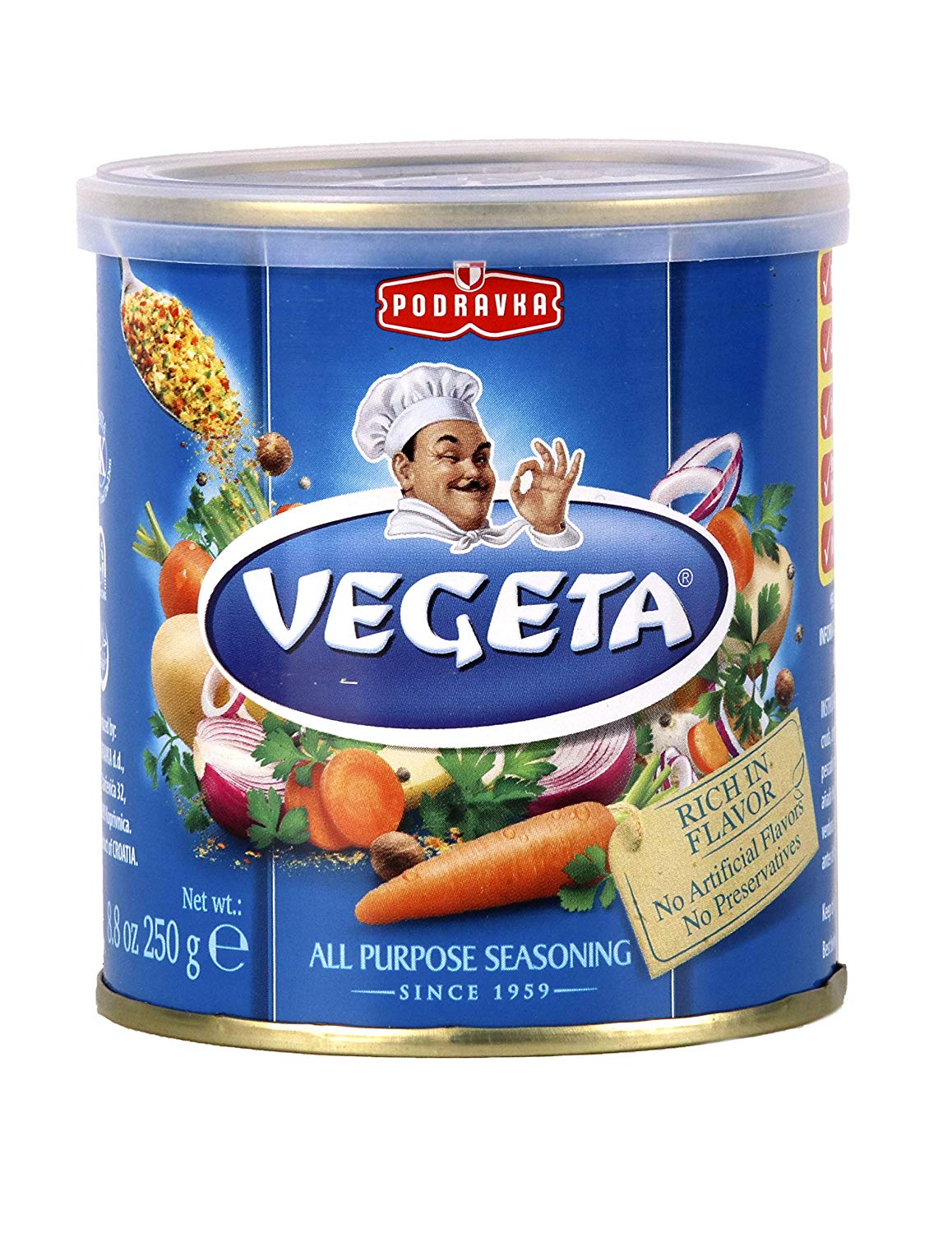 In addition to the classical spice mixture of salt, various dried vegetables such as carrots, parsnips, onions, celery and parsley, Podravka has a wide range of different Vegeta products to offer. Varieties with peppers, chili and garlic ensure a lot of flavorful variety. Practical spreaders not only make dosing easy, they also include other Vegeta varieties such as Asia, Grill and Vegeta French Fries. For all who can do without additives, there is Vegeta Natural. In this case, additives of taste enhancers, aromas and dyes are dispensed with for a 100% natural taste.