Not many people are familiar with Enoki mushrooms, especially the Western world. However, this edible fungus is one of the most commonly used types in East Asian cuisine. Most of the people that know about this mushroom are those who are interested in Korean, Japanese, and Chinese cuisine.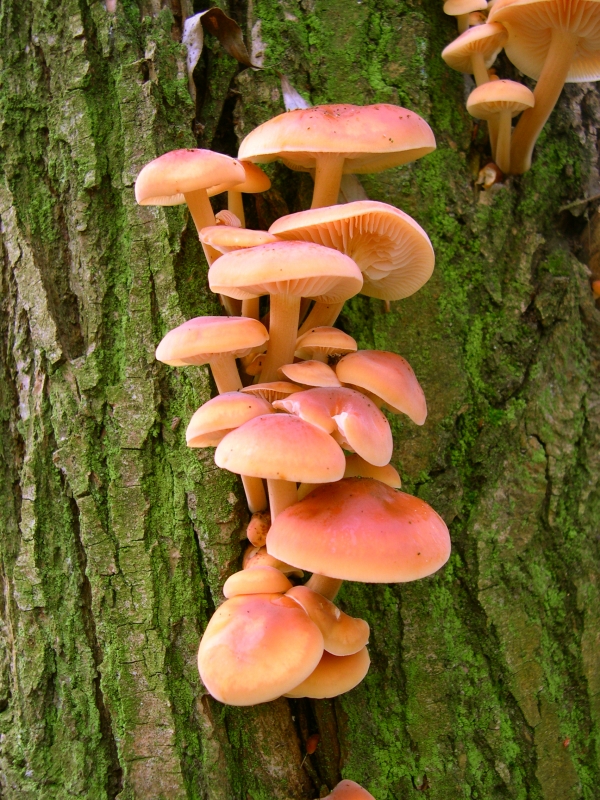 image source: Wikipedia
So, what makes Enoki mushrooms so unique? This is what you will find out in this write-up.
Enoki mushrooms: What are they?
Enoki mushrooms – or Enokitake in Japanese – are a variety of cultivated mushroom. They consist of a cluster of thin and long white stalks capped with a white bulb. In Korean, the Enoki mushrooms are known as paengi beosot, nấm Kim châm in Vietnamese, and Jingu in Chinese. Enokitake is a cultivar of wild Enoki mushrooms, otherwise known as Flammulina velutipes. This variety of fungus has short stems with large caps with peachy-brown color. Enoki mushrooms grow naturally from the stumps of the famous Chinese Hackberry tree, mulberry tree, ash, and persimmon. The primary difference between cultivated Enoki mushrooms and its wild counterpart is that the former is never exposed to light. It is also cultivated in an environment that is rich in carbon dioxide, thereby boosting the development of its long stems. These mushrooms exhibit a mild but fruity flavor, and the texture is somewhat firm. Stay away from clusters that are discolored or slimy. You need clusters that are white and firm whenever you are selecting Enoki mushrooms.
Benefits of Eating Enoki mushrooms
They are an excellent source of numerous minerals and vitamins. The mushrooms contain reasonable amounts of vitamins B1, B3, B2, and B5 along with iron, phosphorus, and copper. They also contain amino acids such as Threonine, Leucine, Tryptophan, Isoleucine, and Lysine. Fresh Enoki mushrooms are rich sources of dietary fiber, much more than green cabbage. They also contain selenium, an antioxidant. Enoki mushrooms are loaded with CLA (conjugated linoleic acid) which help in reducing gut fat in combination with their fiber content. The high mineral and vitamin content of Enoki mushrooms make them valued in both Japanese and Chinese traditional medicine. It is used to combat high cholesterol, liver disease, stomach ailments, and high blood pressure.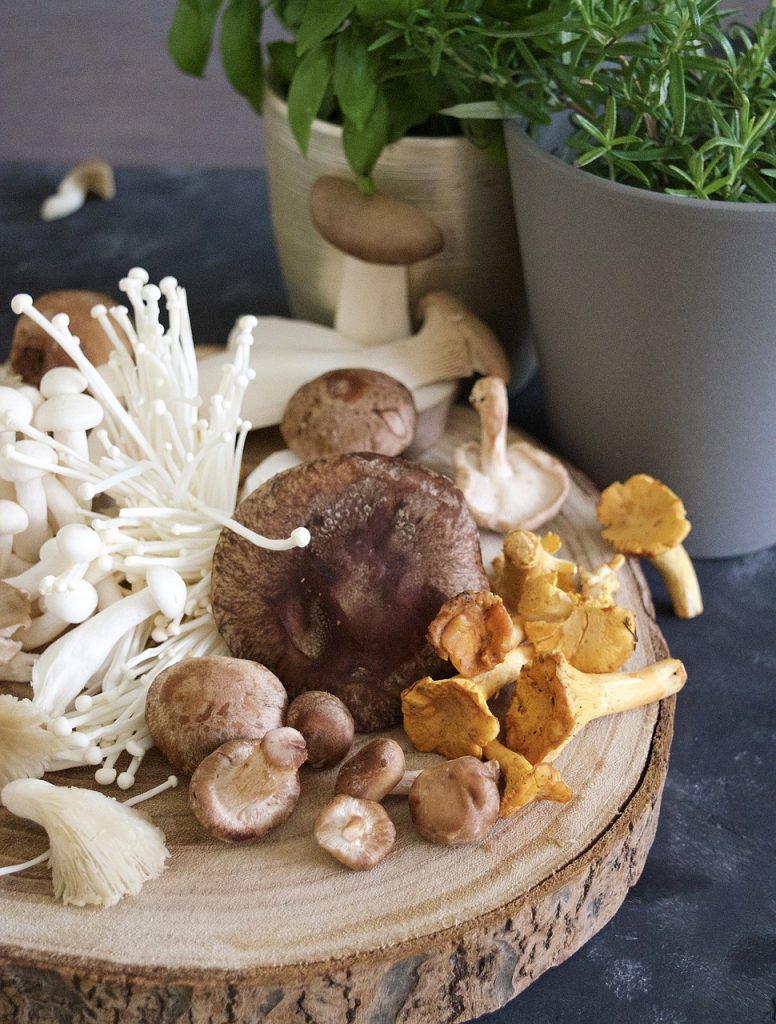 image source: Pixabay.com
How to Use Enoki Mushrooms in Noodles and Soups
The mushrooms bring out the best in them when used in noodle dishes, salads, stir-fries, and soups. They can be eaten either in raw form or when cooked. However, make sure you clean them thoroughly to eliminate germs. To do this, remove all discolored and slimy stem and run the rest under cold tap water. Then, cut off the woody stem at the end. Enoki mushrooms can be used to prepare Nametake, which is Enoki that has simmered in mirin and soy sauce. Mirin is a sweet rice cooking wine. The flavors of Nametake is a perfect combination of sweet and salty. Nametake is one of the most popular side dishes in Japan, available in jars, but the homemade variety is highly preferred. It can be served on its own or added to rice, soups, and paste. The mushrooms can also be used to prepare kinoko gohan or steamed rice with soy vegetables. Steam the rice and then add soy sauce, mirin, salt, and sake. Then top the rice when it is cooked with nametake and green onions. You may use sautéed Enoki mushrooms by cooking them in oil and a little bit of salt until tender. Enoki mushrooms, when cooked, make an excellent addition to noodle soups. The somewhat nutty flavor of buckwheat noodles pairs excellently well with the fruity taste of the mushrooms. You can also add the mushrooms to your favorite stir-fry recipe or toss them in salads.
Wrap Up
Enoki mushrooms will continue to be revered and respected in the eastern part of the world. Hopefully, many people from around the world will begin to eat more of this mushroom to enjoy its immense benefits.