Shallots, leeks, and garlic have a little cousin known as the chive. It is a non-odorized culinary herb and the smallest member of the onion family. Chive flowers and leaves develop from a bulb that is planted in a container garden or herb garden.
image source: Pixabay.com
Chives are a healthy addition to one's diet as they are fat-free and an excellent way to improve soups.
A brief history of the chive plant
The chive plant is native to North America, Asia, and Europe for more than 5,000 years. It is believed that it was first cultivated as herb garden plants by the Chinese. Early American immigrants introduced the plant to the entire world much later on and since then, it has continued to grow in popularity. The word "chive" originates from "cepa," a Latin word which means onion. The word later evolved to "give" in French, and "chive."
Growing chive plants
Chive grows in clumps, much like grass, sending up hollow, graceful leaves. These leaves end up becoming lovely chive flowers, also called purple puffballs. If the chives in your herb garden come into bloom, the flavor of the chive becomes incredibly harsher. Many people believe that chive plants do not have bulbs like their cousins in the garlic and onion families. But that is a wrong assumption as chives are bulb-forming plants. The bulbs are conical and small, so they do not look like other types of onion bulbs. The stem is cylindrical and hollow. Chive flowers have six petals and their emergence signals the onset of spring. They are also one of the first flowers to appear immediately after winter. You can grow chive plants in your container garden or herb garden. After the last frost, you can plant the seed roughly ½ inch deep. They thrive in well-drained soil, with a steady temperature of 60-70 degrees Fahrenheit and a constant level of moisture. Chive plants prefer soil that allows adequate air circulation and they need at least six hours of full sun. They do not compete well with other garden plants, so make sure their growing area is devoid of weeds. You should also add some aged compost when planting them.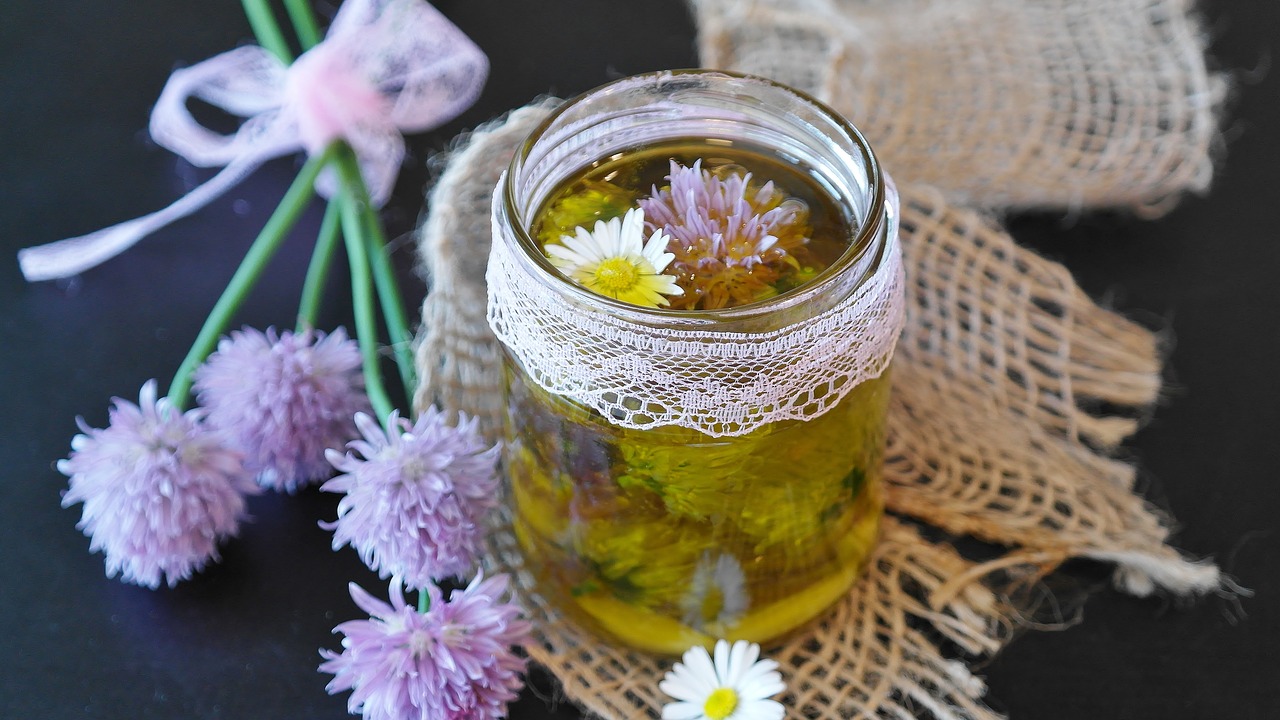 image source: Pixabay.com
But make sure the fertilizer you use contains little or no nitrogen at all. Do not mulch the plant near the bases as this could severely decrease air circulation in the soil. Chives are a welcome addition to any herb garden as they do not prey to insects of prone to plant diseases.
Chive blossoms
Chives flowers are aromatic, flavorful, and edible. Chive blossoms are made up of clusters of flowerets. When they are freed, you will get multitudes of flowerets, which enhance the taste and look of any dish.
How to use chive flowers
Wash the blossoms before using so that you can flush out tiny bugs that may be nestling between the flowerets.
Use your fingers to separate the chive flowers into flowerets.
Chive flowers can be used in several ways:
Garnish soups
As additions to salad dressings
Sprinkled over savory crepes and egg recipes
As additions to all kinds of salad recipes, etc.
Wrap up
Be daring with chives flowers. You can experiment with chive flowers to see what tasty dishes or food combinations you can come up with.