Dates – or Jujube – have been used not only as food but also in Traditional Chinese Medicine for more than 3,000 years. Although clinical trials are still ongoing, the numerous alleged benefits of this small, oval fruit cannot be overemphasized. Preliminary studies show that this fruit – along with its seeds and bark – helps in relaxing the body and calming the mind.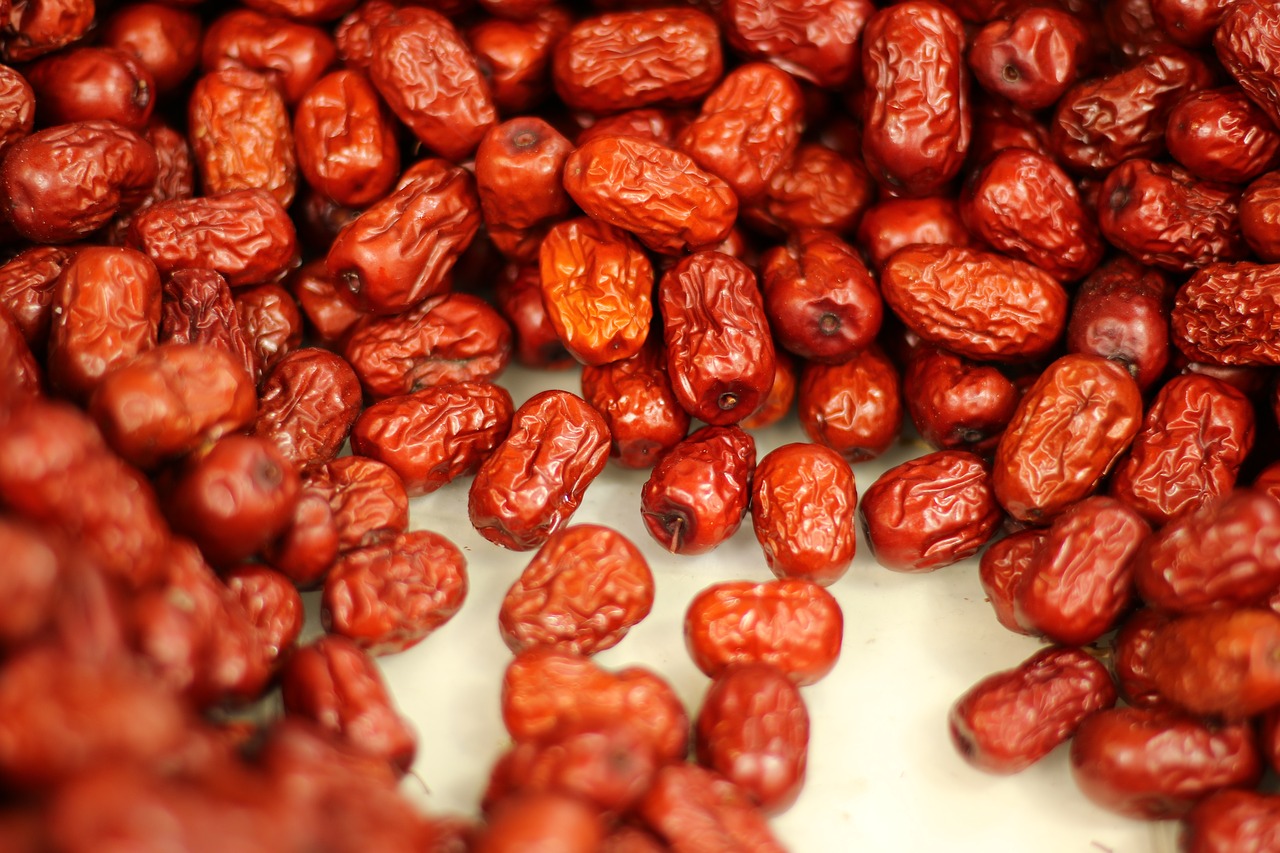 image source: Pixabay.com
Dates, especially fresh ones, are naturally tasty; they are oval-shaped, fleshy drupes with thin skins. When mature and dried, they look wrinkly with dark brown colors. Moreover, they can be brewed into a mild, fruity tea.
Nutritional Breakdown of Dates (Jujube)
The nutrition of this plant depends primarily on its specific cultivar because there are hundreds of them. Research has shown that they have high carbohydrate content, i.e., 20 grams of carbs per 100 grams of the fresh fruit. This is approximately 5 grams less than an apple. One hundred grams of jujube fruit will meet your daily quota for vitamin, i.e., approximately 115% of your daily value. Interestingly, the same amount of dried jujube fruits contains only 20 percent. Jujube dates contain several essential minerals including:
Phosphorus
Zinc
Iron
Sodium
Potassium
Calcium
Manganese
The fruit, as well as the seed of the jujube tree, contains saponins, polysaccharides, and flavonoids, antioxidant phytochemicals. The total fat content of jujube is about 0.5 grams while the dietary fiber content is 6 grams.
What Can Jujube Dates Do for You?
Promotes High-quality Sleep
This fruit has always been used in Chinese herbal medicine for curing insomnia and promoting high-quality sleep. The antioxidant phytochemicals – i.e., saponins and flavonoids – are renowned for their calming properties on the nervous system. So, if you have insomnia, this is a natural way to treat the ailment without wasting your money on medications.
Alleviates Stress and Anxiety
Jujube also has reducing properties that help to relieve stress and anxiety. The key, however, amounts to dosage. You can consume a few fresh jujubes, but research has shown that the supplements and teas do remarkable jobs as well. So, start slow, see how your body reacts and increase the dosage if required. Cures constipation and improves digestion Purees, soups, and teas derived from jujubes have been used traditionally to promote healthy digestion. Another study has shown that this fruit also alleviates constipation, not like placebos.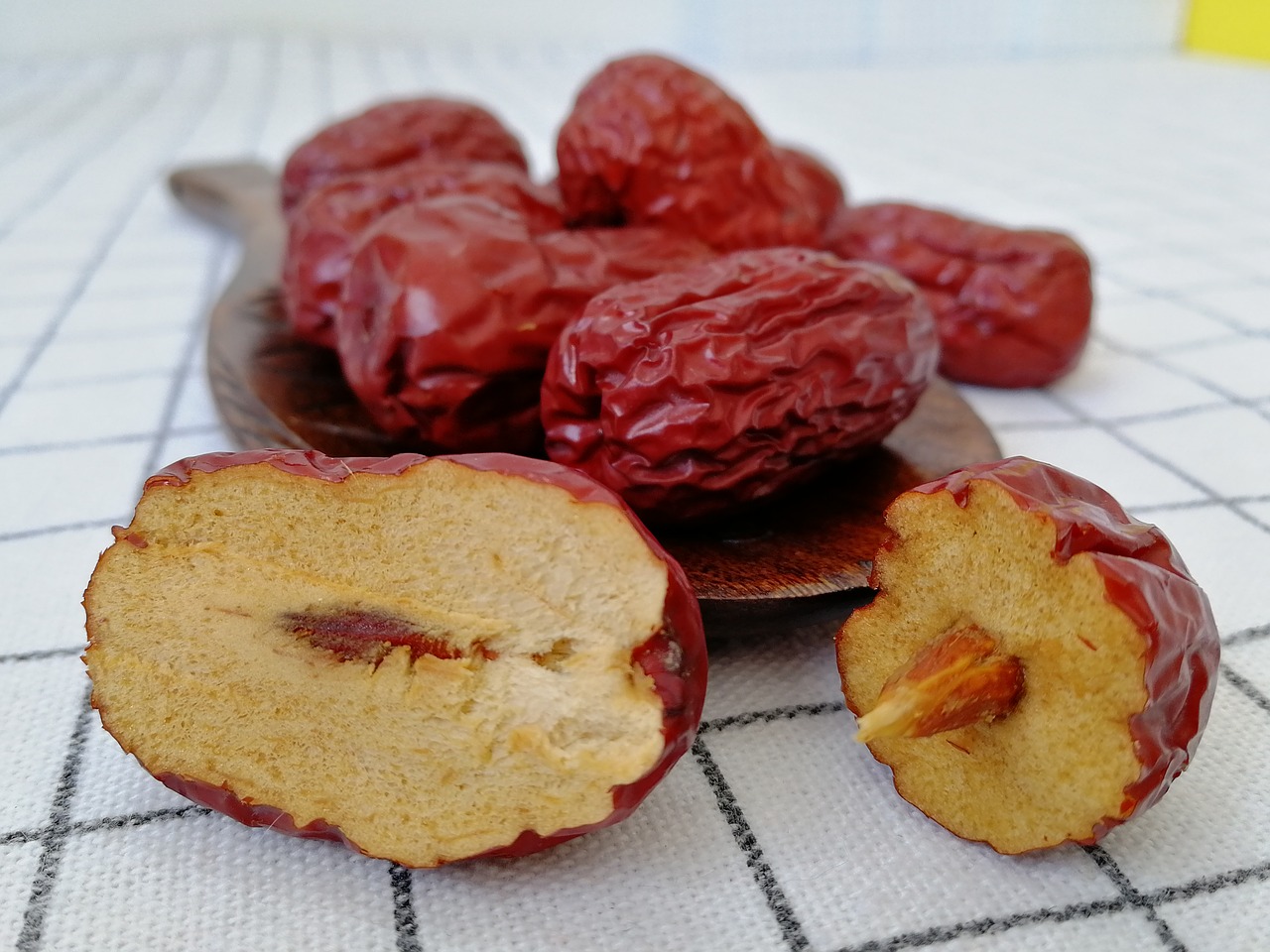 image source: Pixabay.com
Possesses Anti-cancer Properties
Jujubes contain some phytochemicals – such as flavonoids, etc. – as mentioned earlier in this article. These effective plant compounds have been studied for a long while as regards their link to combating cancer. According to epidemiological and laboratory studies, flavonoids help in reducing the risk of a wide range of cancers. Substantial evidence, however, points to breast and colorectal cancers. Flavonoids are also believed to reduce inflammation while significantly preventing the propagation of malignant cells.
Conclusion
No side effects were observed during the numerous studies carried out about the effectiveness of this fruit on overall health. However, always consult your physician about potential interactions if you intend to take jujube as an extract in supplements. People with diabetes have to be careful when consuming this fruit. This is because it has been shown to lower blood sugar if eaten in large amounts.