New and only available at FoodPorty - Check out which vendors sell it
We are proud to present you one Mogu Mogu Nata de Coco. There are multiple different flavors available, which you can taste. More will follow. Mogu Mogu Nata de Coco does not only convince with its taste, but also with its large fruit pieces. The product itself is very tasty and provides a refreshingly relaxing feeling when one drinks it. These drinks are also ideal for mixing longdrinks. Try a Mogu Mogu!
---
What is Nata de Coco?
Nata de coco, which in Spanish and Portuguese means coconut cream, is a Philippine dessert. It is made from bacterially fermented coconut juice. The texture is reminiscent of gelatine, but is mostly bite-resistant. The less flavor-intensive Nata de Coco is generally flavored. It can be used as an ingredient for puddings or as an ingredient. However, it also finds use in other desserts, yogurts and even drinks.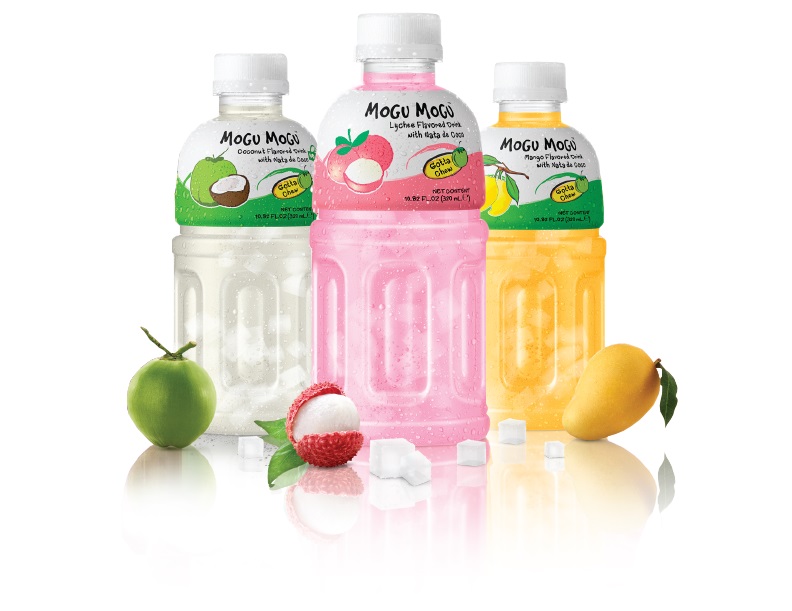 ---
The company of Mogu Mogu
The company ventured into the beverage industry in 2001 with the introduction of Mogu Mogu. It was the first beverage product of the company and was launched under the direction of Mr. Adisak Ruckariyaphong Kong, a second generation family business.
This start was only a small one in something big, because the company presented the drink of the world with coconut jelly. Since entering the beverage industry, the Mogu Mogu brand has satisfied both local and international consumers. Almost overnight Mogu Mogu created quite a stir in the industry and quickly became the most popular drink. Mogu Mogu has also received outstanding feedback internationally and is now available in more than 60 countries around the world. Our experience as a result, it is one of the most delicious drinks there is at all.