Rakia is as rooted in Bulgarian history as is bourbon in American. It has aided the nation in surviving its tough years. It has helped bring many bright ideas to life. In case you haven't tried it yet, rakia is hard liquor from the brandy family. It is made from fermented grapes, plums, or virtually any fruit with sugars in it. Its alcohol content varies from 40% for the commercially sold liquor to 70-80% of pure firewater for the home-produced rakia. Some of the most popular brands of rakia are Peshterska, Slivenksa Perla, Sungurlarska, Burgas 63, Kehlibar, Karnobat. Drink it ice cold, preferably straight up (no rocks), and have a Shopska salad, lukanka or at least a few pickles standing by.
What you can cure with Rakia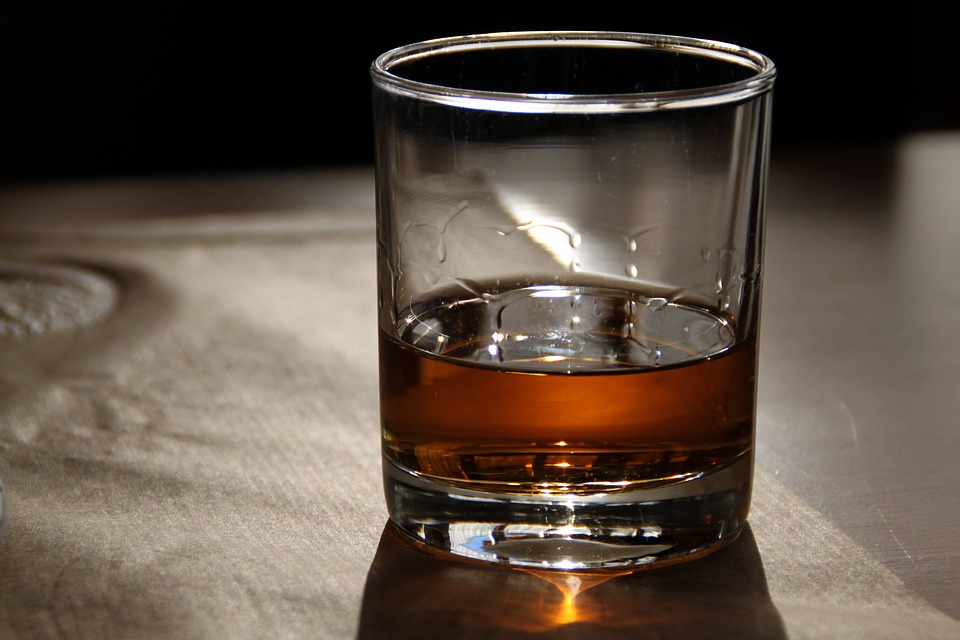 Source: Pixabay.com
Do you know how everyone laughs when they hear Slavs praising rakia or rakija as the wondrous drink which can solve all problems? Well, there is some truth to that – at least when it comes to illnesses. There are many things you can cure with rakia – bad mood being one of them. But there's so much more to this Slavic alcoholic beverage than using it as a way to toast celebrations with friends and relatives.
Sore Throat
Slavs know various ways to cure a nasty sore throat problem with rakia. The most popular one is to fill your mouth with pure honey and to drink homemade rakia. By heating up and then killing off the bacteria in your throat (drawn by the sugars in the honey), the alcohol will significantly ease the pain in your troublesome throat. Another way to cure a sore throat with it is to wrap a rakia-soaked cloth around your throat and sleep on it, leaving the compress on your neck overnight. It's an old-school Slavic remedy that works better than any Mentos and you'll definitely feel the differences when you wake up.
Fever
In Bulgaria, people use a blend of wild chestnut-infused rakia as a massaging oil to bring the fever down. Meanwhile, in some parts of Serbia mothers wrap komovica compresses around the fevered child to bring down its body temperature. Whether you use it for compresses or as massaging oil, the rakia will fight off your fever. The only problem is, you'll wake up suffocating to the overwhelming scent of your own sweat and the alcohol's piercing stench.
Infected Wounds
As you well know, any true alcohol has excellent disinfecting properties – and there's no truer alcohol than rakia (and vodka too, but that's another story). Even rakia with a low alcohol percentage (think around 40%) has strong anti-inflammatory properties when it comes to treating any wounds and skin infections. Simply dabbing the problematic spot with a rakia-soaked pad is way more sufficient than washing it with water and soap. It does sting more than soapy water, though, so be mindful of that.