Badel 1862 is one of the oldest and largest producers of wine and spirits in Croatia. They combine modern technologies with traditional methods. Badel 1862 owns one large and one small winery in Dalmatia. The small winery on the island of Hvar moreover produces wines from the local Plavac Mali grape. The vineyards are located on the steep slopes of the Pelješac peninsular, close to the Adriatic ocean. The daily sun not only shines directly on the vines but also reflects the sea and the white rocks on the ground.
Brands of Badel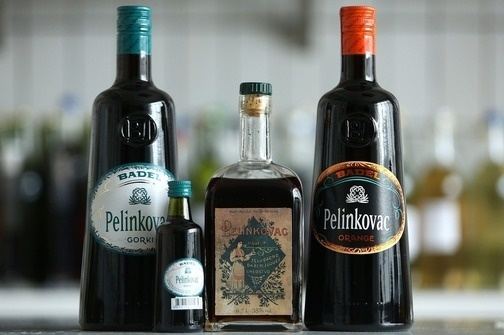 Badel 1862 produces the regionally most recognizable alcohol brands:
Spirits include Stara Sljivovica, Vigor Vodka, Pelinkovac, William's, Loza, Glembay Vinjak, Cezar Vinjak, and Sax Gin.
Wines include Postup, Dingac, Ivan Dolac, Grasevina Daruvar, Korlat.
Soft drinks include Vocko, Inka, Nara.
Badel 1862 is also the distribution company for some of the most popular alcohol and soft drink brands like:
Rum includes Bacardi.
Whiskey includes Dewar's.
Bacardi
Bacardi is the largest privately held, family-owned spirits company in the world. Originally known for its eponymous Bacardi white rum, it now has a portfolio of more than 250 brands. It was founded in 1862 and family-owned for seven generations. Bacardi employs 6,000 people, manufactures at 29 facilities in 16 markets on four continents with sales in more than 150 countries. In its 150-year history, Bacardi rum has won more than 500 awards for product profile and quality, making it the world's most awarded rum. Emblems of gold medals and the Spanish Coat of Arms award went to the company during the formative years of the business and appear on the bottle. Bacardi rum is a candidate for a number of international spirits rating awards. Several Bacardi spirits have performed notably well. Bacardi 8, for example, received two gold medals and a silver medal from the San Francisco World Spirits competition between 2008 and 2010. In addition, it received the International High-Quality Trophy at Monde Selection's World Quality Selections in 2010.
Dewar's
Dewar's is a brand of blended Scotch whisky owned by Bacardi, which claims the brand's "White Label" to be the top-selling blended Scotch in the US. Dewar's is also the world's most awarded blended Scotch whisky with more than 500 medals earned in international competitions. In 1987, various cases of still perfect Dewar's Scotch were recovered by underwater archaeologist E Lee Spence from the shipwreck of the SS Regina, which had been sunk in Lake Huron in 1913. It played a main role in the laundry ki house party.