Super Bock was created in 1927 in Portugal but was launched in 1967 with the slogan "The beer that goes beyond your expectations". This beer quickly became Portugal's beer of choice in 1992, when the brand was the market leader. In 1995, it became the first brand to be named on a music festival dubbed Super Bock Super Rock - the biggest rock festival held in Portugal for 20 years. In 2003, Super Bock Stout was launched and sold five million litres in just three months. This was actually company's estimated result for the entire year. During that same year, they introduced a non-alcoholic line of beers, for example Super Bock Twin. In 2004, the following year, the company launched and brought a new segment in the beer market- flavoured beers.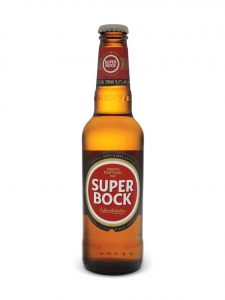 Product Launch Timeline
Super Bock Tango was the first gooseberry that was produced in Portugal and received a tremendous supportive response from customers. This was followed by an impressive launch of a beer bottle made entirely of aluminium in 2007. In that same year, they relaunched their non-alcoholic beer with a new company . The production process involves a base beer with the aromas removed, then it undergoes a process of removing the alcohol after which the flavours are replaced. There was also the launch of a non-alcoholic black beer and a non-alcoholic beer with notes of peach. In 2009, a Super Block Mini was launched that eliminates the need for a corkscrew to open. Following this in 2010, they began selling "Icebocks" - an icebox that can be used to keep the mini beers cool and launched a new beer flavour; apple. A range of seasonal craft beers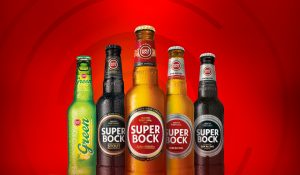 called Seleccao 1927 was launched in 2013. In an effort to diversify their brand, they took on the signature "Super Bock takes Friendship Seriously" with a new line of beers. The new line was aimed to meet the needs of the urban market and night markets.
In early 2016, A "Super Bock House of Beer" visiting center was opened. It was set up to give locals and tourists a tour of the beer making process. Visitors get to see the brewing process, explore raw materials that are used to make beer and also interesting stories and facts about the beer. This product and its innovative production timeline makes it still relevant in today's drinking world. It is in fact the best selling Portuguese beer locally and all over the world. You can find it here and give it a try.