Many have wondered if Sriracha Chili sauce holds any health benefits in any way. Sriracha Chili sauce has become a hit with a lot of people in many countries around the world. Red jalapeño pepper is a significant part of the spicy Thai recipe.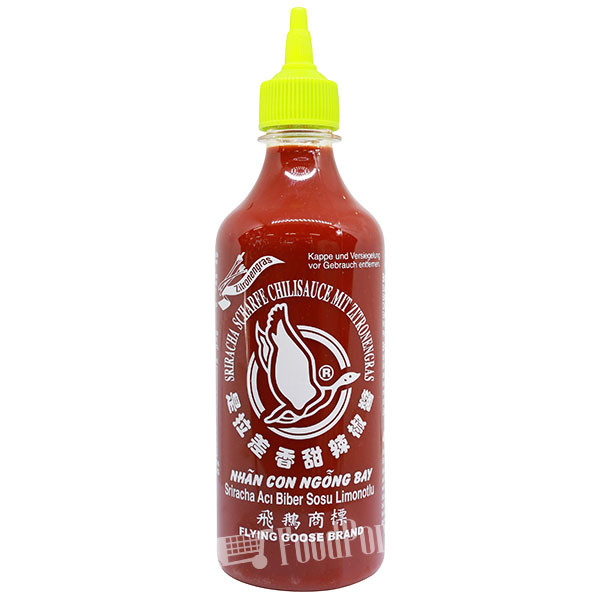 Available in our store[/caption] Sriracha Chili sauce is thick and looks very much like ketchup, though the more original Thai version is somewhat thinner inconsistency. There are also different types of Sriracha Chili sauces created by various manufacturers, many of which are high-quality and incredibly nutritious. Sriracha Chili sauce has many health benefits that a lot of people are unaware of. Here is what you need to know about the nutritional value of this hot spicy condiment:
Sriracha Chili Sauce has Low Sodium Content
Sriracha Chili sauce provides 60mg of sodium per teaspoon. This is about 3% of your daily requirements. The amount of sodium in this product is considerably less than is found in the same serving of other varieties. However, it is wise to read the labels of any Sriracha variety you want to go for. This is to ensure that you don't exceed the amount of sodium you should consume each day.
Sriracha is a Low-calorie Condiment
One teaspoon of Sriracha Chili sauce supplies five calories. The low-calorie content of Sriracha makes it a great condiment for people looking to lose weight. Active individuals have nothing to fear as they can burn through five calories within a day.
Sriracha Chili Sauce Contains a Substantial Amount of Vitamins
Sriracha Chili sauce is an excellent source of vitamins. However, several varieties of Sriracha Chili sauce are loaded with essential nutrients. One teaspoon serving of one version of, Sriracha Chili sauce contains:
5mg of vitamin C, i.e., 20% of your daily requirement
100 IU of vitamin A, i.e., 2% of your daily recommended amount
Both vitamins A and C promote skin health in addition to supporting the immune system.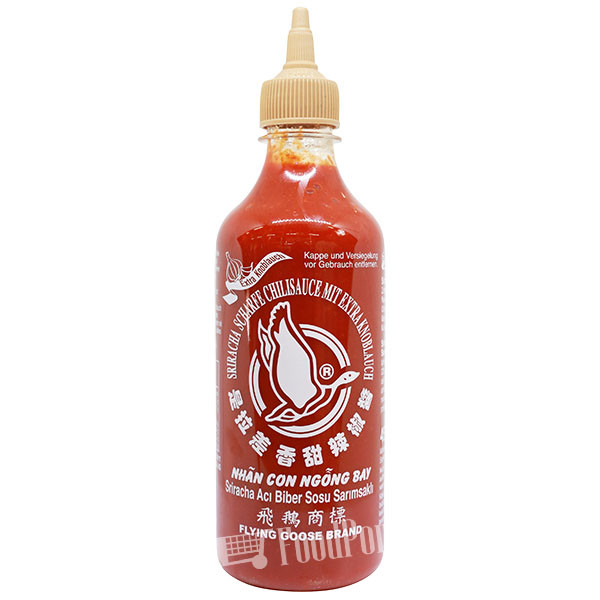 Sriracha Chili Sauce contains Capsaicin
Have you ever wondered what makes chili peppers "hot"? Well, capsaicin is the chemical responsible for the "hotness" of chili. And chili peppers are among the ingredients used in making Sriracha. It is not easy to measure the concentration of the chemical capsaicin in Sriracha without using the Scoville scale. This scale can be employed for measuring the degree of "hotness" in Sriracha. Sriracha Chili sauce contains between 1,500 and 2,500 SHU (Scoville Heat Units). This indicates that the concentration of capsaicin in chili peppers is lesser than the amount in jalapeño pepper. Capsaicin's concentration in jalapeño pepper ranges from 2,500 to 5,000 SHU. But Anaheim pepper has capsaicin concentration between 500 and 2,500 SHU and is considered hotter than other popular varieties. There is presently no daily recommended value for capsaicin. However, this colorless chemical compound provides several health benefits. Capsaicin helps in reducing cholesterol and also inhibits cancer cell growth. It is also believed to contribute to the regulation of blood sugar levels.