Ajvar consists of fresh peppers, crunchy cloves of garlic, mild olive oil and is a perfect companion for various dishes. Ajvar is served as a delicious paprika paste in a preserving jar and it can be served fantastic in many variations. Ajvar is not only a paste but also plays a historical role, such as the Ajvar from Krushe e Madhe, where the Ajvar also played an important economic and personal role. More about this in another article.
How to use Ajvar
Ajvar with scrambled eggs
Ingredients
4 tablespoons of Ajvar
1 tablespoon of olive oil
5 eggs
Preparation
Are you planning a brunch at home with your friends? Ajvar with scrambled eggs can should not go missing. Place your pan on a low level on the stove and add a shot of pure olive oil. Let the olive oil boil slowly and add four generous tablespoons of Ajvar to the pan. Once the Ajvar is slightly heated, beat five eggs into a bowl, mix them and add it to the Ajvar. Stir the whole mass so that small egg clumps form. Great, your Ajvar with scrambled eggs is ready! (portion for four people)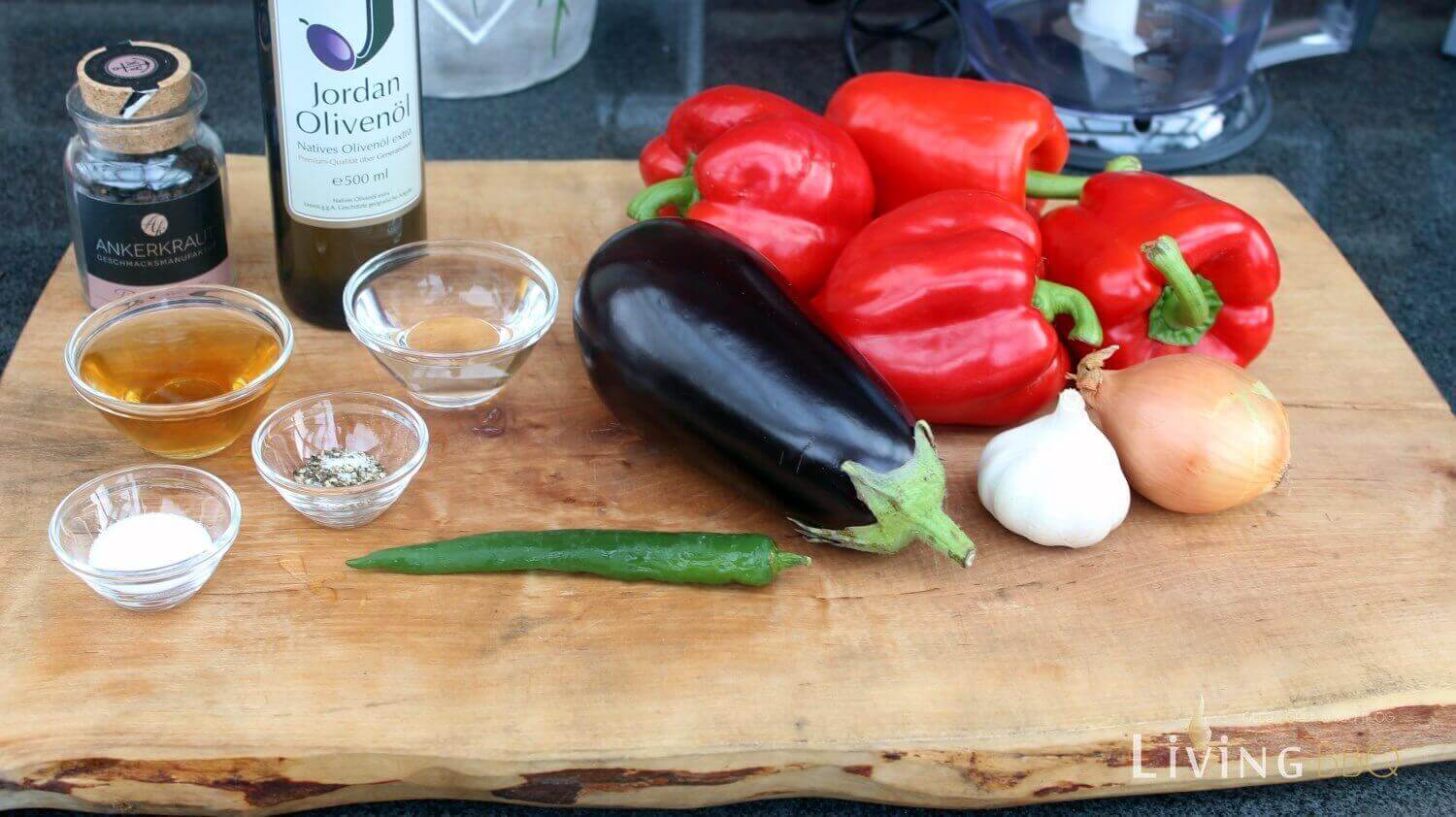 Ajvar on bread
Ingredients
4 tablespoons of Ajvar
Olive oil
Red pepper
baguette
Small shrub parsley
Preparation
Typical aperitifs include snacks, bread with fresh cheese, salmon, cucumbers and much more. But you can surprise your guests with a new and simple trick. Place your pan on the stove and allow a shot of olive oil to heat up low. Add four generous tablespoons of Ajvar into the pan. Slowly stir the Ajvar. Cut peppers into thin strokes and add them to the Ajvar. After you have stirred the mixture thoroughly several times, you can already spread it with a knife on the small bread slices and refine it with parsley.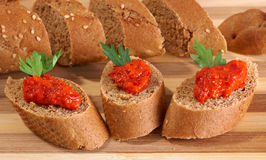 Ajvar on juicy beef
Ingredients
1 tablespoon Ajvar per piece of beef
Preparation
You can marinate the raw piece of meat with the paprika paste or add a tablespoon of Ajvar on fried, juicy beef and let it melt slowly.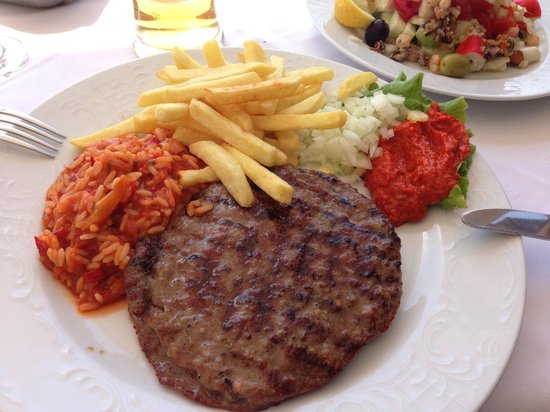 Ajvar as dip
Ingredients
4 Esslöffel Ajvar
1 kleinen Strauch Petersilie
50 gr + Schnittlauch
Preparation
Add three to four tablespoon Ajvar in a small bowl. Cut leeks or parsley into the paprikapaste. Salt sticks, bread or vegetables in Ajvar and enjoy.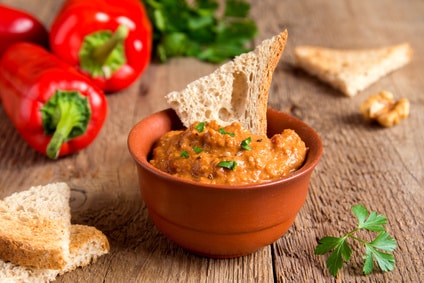 Ajvar as pasta sauce
Ingredients
200gr - 400gr Ajvar
1 red pepper or eggplant
2 tablespoons of cream or 1 tablespoon of olive oil
Preparation
Place a small pot on the stove and heat up about 200gr Ajvar. Add fresh vegetables such as peppers or aubergines and stir until a uniform mass is formed. If you like the sauce more fluid, then you can add some oil to the cream. Your sauce is ready!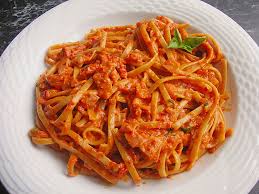 Now you know the versatility of the Ajvars. We strive to know the history of our products and by selling these products, we support the economy of the respective countries. Stay tuned for the next content about the history of Ajvar from Krushe e Madhe.