Madras curry powder is a flavorful mixture or spices that is commonly used in many Indian restaurants. It differs from regular curry powder because Madras curry packs more. Its main ingredient is chili pepper after all. Madras curry and the standard curry both contain turmeric which gives these spice mixes an intense yellow color. However, because Madras curry powder has a significant amount of red chilies, its color is usually darker and redder than the standard curry powder.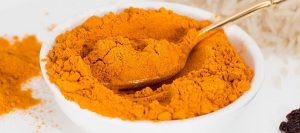 Source: pixabay.com
Madras curry is often considered a specialty item because it is not as easily accessible as the usual curry powder which is available in most grocery stores.
Ingredients
If you are not able to source madras curry powder, it is pretty easy to whip up at home. A combination of fragrant spices like coriander, cumin seeds, mustard seeds, cinnamon, fenugreek, cardamom, chilis, dried curry leaves, and turmeric. As simple as that you have created your very own madras curry powder at home.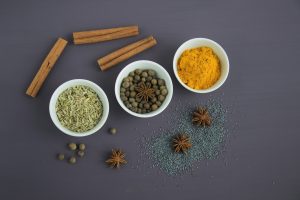 Source: pixabay.com
Additionally, include some liquid ingredients such as coconut oil or citrus juice to make it a paste. The paste can be used to flavor soups and stews. A popular dish to make is Madras curry beef. It is flavourful, satisfying, and most importantly healthy. Here's a recipe that's easy to follow. Soon you'll be on your way to share a unique dish at your next family event or potluck!
Madras Curry Beef Recipe
INGREDIENTS: 2 tablespoons ground coriander 1 tablespoon ground cumin 1 teaspoon turmeric 1/2 teaspoon freshly ground black pepper 1 teaspoon chili powder (optional) 2 garlic cloves, crushed 2 teaspoons grated ginger 2 1/2 tablespoons lemon juice 2 tablespoons olive oil 1kg beef chuck steak, cut into 2.5cm cubes 2 tablespoons tomato paste 1 cup Massel beef stock Steamed Basmati rice, to serve Raita (see notes), to serve Coriander, to serve Mint, to serve Sliced red chili, (optional) to serve
METHOD
1. Begin by combining the coriander, cumin, turmeric, pepper, chili, garlic, ginger, and lemon juice into a bowl to form a paste then set aside. 2. Next, heat a tablespoon of oil in a large saucepan over high heat. Now add half of the beef and cook it for 2 to 3 minutes until it has browned. Transfer the beef to a bowl and continue with the remainder of the beef and oil. 3. Reduce heat to medium then add the spice paste and cook for 1 minute. Return all of the beef to the saucepan and continue to cook and stir for 1 minute to coat with the curry paste. Now add the tomato paste and stock to the pan. Bring to the boil then reduce the heat to low and cover. Cook further for 1 hour 45 minutes, or until the beef is nice tender. 4. Remove lid and cook uncovered for a further 15 minutes or until the sauce has reduced and thickened slightly. Serve with white rice and cucumber raita. Top with mint , coriander and fresh chilli In conclusion, madras curry can be seen as an upscale version of curry. So the next time you head to the supermarket and you see this spice, do not hesitate to pick one up and give it a try. Your taste buds and guests will thank you.