Shirataki noodles are a traditional food of Japan and they are made up of high-fiber konjac root. Shirataki noodle resembles pasta, however, it tastes very different than pasta or spaghetti. Not only does it taste fantastic but it is also gluten-free, carb-free, dairy-free and it is a low-calorie food. Actually, shirataki contains 97% of water and 3% fiber, that's why the calorie count is low.
Are Shirataki Noodles healthy?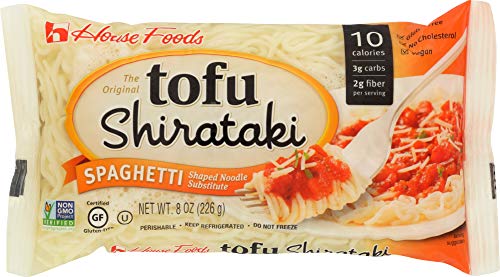 In all honestly, Shirataki noodles don't have the flavor of their own but they can be used as absorbents in soups as well as in sauces. If you cook them well, they can make a good noodle and pasta substitute. Otherwise, the noodles will become slimy, rubbery, and most importantly unpleasant to eat. When you open a bag of these noodles, you might experience a slight fishy smell from the konjac yam. You either rinse them with clean water or quick saute in a pan. By doing any one of these, you will get rid of unpleasant fishy order. You need to be very careful while cooking them since any slight mistake can cost you big. It is best to cook them exactly as written on the package. Once you are successful in making perfect shirataki noodles, just mix them with yummy soup or sauce.
Buttered Shirataki Noodles with Parmesan
This noodle dish is one of the simplest and mouthwatering dishes. In order to make your guests happy, you need to follow each step with precision, otherwise, it can turn out horribly wrong.
Ingredients required
Shirataki Noodles (7 ounces)
Unsalted Butter (1 tablespoon)
Dry-grated Parmesan cheese ( 10 grams, just 2 tablespoons required)
Kosher salt (1/4 teaspoon)
Black pepper (1/4 teaspoon)
Garlic Powder (1/4 teaspoon)
Instructions
Fill your pot with water to boil noodles and put it on a stove for heating. Measure your parmesan as well as butter, and mix the garlic powder, salt, and black pepper in a bowl.
Wash the noodles with cold water for a minute. You can use either a knife or scissors to cut noodles in half.
Check your pot; the water should be boiling by this time. Add the noodles to the boiling pot and boil them for 3 minutes. In the meantime heat a medium-sized, clean skillet over moderate-high temperature.
Discard the water once your noodles are perfectly cooked and toss the noodles in a hot skillet. If you want to get rid of shirataki's rubbery texture, then you need to dry-roast them for 1-2 minutes. When you observe that they are visibly dry, stop roasting.
Add butter and mix uniformly with the noodles.
Add the salt, garlic powder and pepper and mix them again. Switch off the heat and mix in the Parmesan.